Who does Lencho think has taken …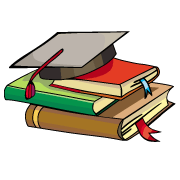 CBSE, JEE, NEET, NDA
Question Bank, Mock Tests, Exam Papers
NCERT Solutions, Sample Papers, Notes, Videos
Who does Lencho think has taken the rest of the money? What is the irony in the situation? (Remember that the irony of a situation is an unexpected aspect of it. An ironic situation is strange or amusing because it is the opposite of what is expected).
Posted by Vedent Radadiya 1 month ago
Lencho think that the post office employees has taken his rest of the money. The irony in this situation is that the postmaster thought that Lencho would be very happy after getting the money but instead of being happy he was angry over the employees.
Posted by Vandna Kumari 2 days, 13 hours ago
Posted by Gauhar Bajwa 2 days, 10 hours ago
Posted by Riya Sharma 9 hours ago
Posted by Rajpreet Gill 1 day, 15 hours ago
Posted by Ritika Saxena 1 day, 11 hours ago
Posted by Taranpreet Kaur 13 hours ago
Posted by Nikhil Sardana 1 day, 10 hours ago
Posted by Satwinder Singh 1 day, 13 hours ago
Question Paper Creator
Create papers in minutes
Print with your name & Logo
Download as PDF
5 Lakhs+ Questions
Solutions Included
Based on CBSE Syllabus
Best fit for Schools & Tutors