Why was the County Inspector called …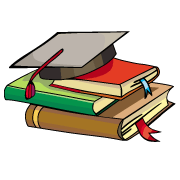 CBSE, JEE, NEET, NDA
Question Bank, Mock Tests, Exam Papers
NCERT Solutions, Sample Papers, Notes, Videos
Why was the County Inspector called by Margie's mother? What did he say?
Posted by Sakshi Bhootra 1 month, 1 week ago
The mechanical teacher had been giving Margie test continuously in geography due to which Margie had not doing well in the tests . This worried Margie's mother , so she called the county inspector to check what was wrong with Margie's mechanical teacher.
The country inspector said that it's not the little girl (Margie) fault. The teacher geared up too much for her
Posted by Samikshya Sahoo 3 days, 3 hours ago
Posted by Gurtaajsingh Waraich 2 days, 18 hours ago
Posted by N B 6 hours ago
Posted by Ekampreet Kaur 3 days, 18 hours ago
Posted by Simran Kaur 1 day, 9 hours ago
Posted by Prateek Singh 10 hours ago
Posted by Neena Mehta 3 days, 10 hours ago
Posted by Suman Pait Class 8 Kv Roing Suman Pait 2 days, 6 hours ago
Question Paper Creator
Create papers in minutes
Print with your name & Logo
Download as PDF
5 Lakhs+ Questions
Solutions Included
Based on CBSE Syllabus
Best fit for Schools & Tutors