How is food vacuole formed ?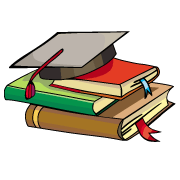 CBSE, JEE, NEET, NDA
Question Bank, Mock Tests, Exam Papers
NCERT Solutions, Sample Papers, Notes, Videos
How is food vacuole formed ?
Posted by Jasmine Kaur Manshahia 1 month, 2 weeks ago
Food vacuoles are formed by the fusion of phagosomes and pinosomes to lysosomes. Protozoans like Amoeba take their food by phagocytosis or pinocytosis. In phagocytosis, food particles are trapped by surrounding pseudopodia and they engulf it inside the cell forming a vesicle called phagosomes.
Posted by Shital Vishwakarma 2 days, 14 hours ago
Posted by S.Samish S 2 days, 4 hours ago
Posted by Kasish Dubey 1 day, 17 hours ago
Posted by Vipul Singh 3 days, 2 hours ago
Posted by Tarun Kumar 11 hours ago
Posted by Divyaraj Mahale 3 days, 5 hours ago
Posted by Archana Aulakh 13 hours ago
Posted by Vaibhavi Patel 9 hours ago
Posted by Nisha Sihara 9 hours ago
Question Paper Creator
Create papers in minutes
Print with your name & Logo
Download as PDF
5 Lakhs+ Questions
Solutions Included
Based on CBSE Syllabus
Best fit for Schools & Tutors