name two famous sculptors and their …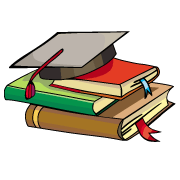 CBSE, JEE, NEET, NDA
Question Bank, Mock Tests, Exam Papers
NCERT Solutions, Sample Papers, Notes, Videos
name two famous sculptors and their artwork that reflects the condition of poor people in india at that time.
Posted by Umm Gaurav 3 months ago
The two famous sculptors are 1) Triumph of Labour 2)Santhal Family #1 Triumph of Labour Artist- D.P Roy Chowdhury Period-1959 A.D Medium- cement and bronze Courtesy- the national gallery of modern art ,New Delhi,NGMA Subject matter- the monument is symbolic of human spirit that wins over hardship with United labours. #1 Santhal Family Artist- Ram Kinkar Baij Period-1938AD Medium-cement and concrete Location- Visva bharti kala Bhavan campus Santiniketan Subject matter-Santhal Family is a free standing sculptures.it is depicted tribal of peasant family a man, awoman, a dog. Thank you Shaurya
•Devi prasad roy chowdhury- Triumph of labour •amarnath sehgal- cries unheard
Gian Lorenzo Bernini, Ecstasy of Saint Teresa, 1647–52. ... Antonio Canova, Perseus with the Head of Medusa, 1804–6.
Posted by Raksha Binde 3 weeks, 5 days ago
Posted by Effat Mohit 3 weeks, 5 days ago
Posted by Francis Adadzio 3 weeks, 6 days ago
Posted by Anshika Mahapatra 3 weeks, 5 days ago
Posted by Raksha Binde 3 weeks, 5 days ago
Posted by Nirupom Nath 3 weeks, 6 days ago
Posted by Ujjawal Sharma 3 weeks, 5 days ago
Posted by Roshni Datta 3 weeks, 5 days ago
Question Paper Creator
Create papers in minutes
Print with your name & Logo
Download as PDF
5 Lakhs+ Questions
Solutions Included
Based on CBSE Syllabus
Best fit for Schools & Tutors