Why do we fall ill? Give …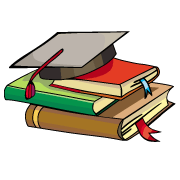 CBSE, JEE, NEET, NDA
Question Bank, Mock Tests, Exam Papers
NCERT Solutions, Sample Papers, Notes, Videos
Why do we fall ill? Give reason
Posted by (༎ຶ Isha ༎ຶ) 3 months, 3 weeks ago
Due to disturbance in the normal body function it may be from defeciency or disease causing pathogen.
This is because the immune system of our body is normally fighting off microbes. Our body have cells that are specialised in killing infecting microbes.
The Normal body function is disturbed and immune system is week.
The normal working of our body system get disturbed,we feel sick.it happen when a bacterium, virus ...etc enter in our body
Posted by Sai Chaudhari 3 days, 10 hours ago
Posted by Sandip Roy 1 day, 6 hours ago
Posted by Divya Patel 2 days, 7 hours ago
Posted by Pritam Mohanty 1 day, 7 hours ago
Posted by Rithish Rithish 1 day, 18 hours ago
Posted by Niranjan Kulkarni 1 day, 7 hours ago
Posted by Sneha Sarkar 16 hours ago
Posted by Laluprajapati Sanjivanprajapati 12 hours ago
Posted by Amolika Mehta 2 days, 12 hours ago
Question Paper Creator
Create papers in minutes
Print with your name & Logo
Download as PDF
5 Lakhs+ Questions
Solutions Included
Based on CBSE Syllabus
Best fit for Schools & Tutors