What does mr loisel bring one …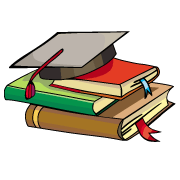 CBSE, JEE, NEET, NDA
Question Bank, Mock Tests, Exam Papers
NCERT Solutions, Sample Papers, Notes, Videos
What does mr loisel bring one day for his wife ? What his wife's reaction to it?
Posted by Rajesh Kumar 4 months ago
One day Mr.loisel brought an invitation card for her wife. His wife got upset on seeing the card as she had no dress and no jewellery to adorn her with.
Mr Loisel: Mr Loisel is a simple man working as a clerk. He loves his wife and does everything to make her happy. He gets an invitation to a ball with his wife. When his wife wants a costly necklace, he suggests she should borrow a necklace from her rich friend, Madame Forestier.
Posted by Abhinav Kumar 1 day, 12 hours ago
Posted by Muskan Yadav 1 day, 12 hours ago
Posted by Nitin Joshi 1 day ago
Posted by Khushi Soni 2 days, 2 hours ago
Posted by Kirti Garg 5 hours ago
Posted by Aashiya Siddique 1 day, 11 hours ago
Posted by Gaurav Bailwal 53 minutes ago
Posted by Anshika Singh 1 day, 9 hours ago
Posted by Saroop Singh 1 day, 11 hours ago
Question Paper Creator
Create papers in minutes
Print with your name & Logo
Download as PDF
5 Lakhs+ Questions
Solutions Included
Based on CBSE Syllabus
Best fit for Schools & Tutors