Which of the following is in …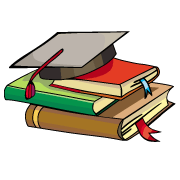 CBSE, JEE, NEET, NDA
Question Bank, Mock Tests, Exam Papers
NCERT Solutions, Sample Papers, Notes, Videos
Which of the following is in direct proportion? (i) One side length of a cuboid and its volume. (ii) Time needed to complete a work and number of people working (iii) Circumference of a circle and its diameter. (iv) Number of pipes filling up the tank and the time required to fill up the same tank.
Posted by Faiz Khan 3 months, 3 weeks ago
Write all factors of each of the following numbers.
Posted by Shubham Agrawal 3 days, 7 hours ago
Posted by Vinay Singh Bisht 5 days, 6 hours ago
Posted by Vanshika Ruhil 4 hours ago
Posted by Megha Solanki Vsss 7 hours ago
Posted by Raj Pal 4 days, 3 hours ago
Posted by Ayushi Kumawat 6 days, 9 hours ago
Posted by V. Sanjay 3 days, 15 hours ago
Posted by Prachi Prachi 2 days, 13 hours ago
Question Paper Creator
Create papers in minutes
Print with your name & Logo
Download as PDF
5 Lakhs+ Questions
Solutions Included
Based on CBSE Syllabus
Best fit for Schools & Tutors