Write a self composed poem on …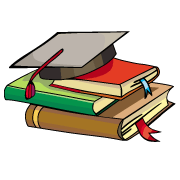 CBSE, JEE, NEET, NDA
Question Bank, Mock Tests, Exam Papers
NCERT Solutions, Sample Papers, Notes, Videos
Write a self composed poem on the theme- "health is wealth "
Posted by Hansika Hansika 3 months, 4 weeks ago
You can buy all the food of the world, but your bad health will not let you eat. But you will fail to enjoy it, if you regularly develop health problems new. In the way of your enjoying what you have, wealth, house or car. That will automatically turn your life into one of charm, pleasure and grace.
Posted by Shraddha Bhatia 1 day, 4 hours ago
Posted by Sukk Dev 6 days, 4 hours ago
Posted by Armaan Deep Singh 5 days, 2 hours ago
Posted by Leeza Diva 3 days, 3 hours ago
Posted by Amrit Ray 6 days, 21 hours ago
Posted by Akshara Medhe 5 days, 3 hours ago
Posted by Ashdeep Brar 4 days, 2 hours ago
Posted by Simran Kaur Brar 6 days, 2 hours ago
Question Paper Creator
Create papers in minutes
Print with your name & Logo
Download as PDF
5 Lakhs+ Questions
Solutions Included
Based on CBSE Syllabus
Best fit for Schools & Tutors