Convert hexane to mixture of 3 …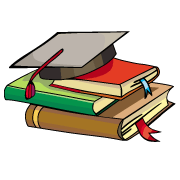 CBSE, JEE, NEET, NDA
Question Bank, Mock Tests, Exam Papers
NCERT Solutions, Sample Papers, Notes, Videos
Convert hexane to mixture of 3 methylpentane and 2 methylpentane
Posted by Bhavya Rustagi 4 months, 1 week ago
Use Anhydrous AlCl3 and HCl at 773 K as reagent. You can do the required conversion which is called ISOMERISATION REACTION.
Md 👊🏻 4 months, 1 week ago
Correct option is D) Compounds having same molecular formula but different structures due to the different arrangement of atoms or group of atoms in the parental chain are called chain isomers. Hexane and 3-methylpentane are chain isomers.
Posted by Nitin Singh 2 months ago
Posted by Dhiraj Singh 1 month, 3 weeks ago
Posted by Shivank Dev 2 months, 1 week ago
Posted by Rohan Rauniyar 1 month, 1 week ago
Posted by Mr Thakur Adarsh Singh 2 months ago
Posted by Nikhitha Muraleedharan 4 weeks ago
Posted by Ushanandini Sivakumar 1 month, 3 weeks ago
Posted by Saurabh Kumar 3 weeks, 3 days ago
Question Paper Creator
Create papers in minutes
Print with your name & Logo
Download as PDF
5 Lakhs+ Questions
Solutions Included
Based on CBSE Syllabus
Best fit for Schools & Tutors