Have you ever seen people in …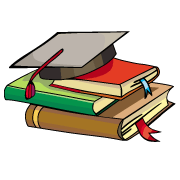 CBSE, JEE, NEET, NDA
Question Bank, Mock Tests, Exam Papers
NCERT Solutions, Sample Papers, Notes, Videos
Have you ever seen people in your area helping each other? When ?
Posted by Shourya Singh 4 months ago
Yes I see some little boys beating a cat and a uncle came and scold them .
Yes, I have seen a old lady had falled down a small boy helped her and gave her some water.
Posted by Hemant Yadav 3 days, 20 hours ago
Posted by Shlok Sathe 2 weeks, 1 day ago
Posted by Navneet Kaur 4 days, 14 hours ago
Posted by Sreelekha Ghosh 5 days, 9 hours ago
Posted by Adarsh Kumbhakar 4 weeks ago
Posted by Vraj Parmar 1 week ago
Posted by Naitik Jariya 6 days, 22 hours ago
Posted by Vaishali Pareshmeerani 1 month ago
Posted by Swati Rana 3 weeks, 3 days ago
Posted by Tulsi 8A 1 month, 1 week ago
Question Paper Creator
Create papers in minutes
Print with your name & Logo
Download as PDF
5 Lakhs+ Questions
Solutions Included
Based on CBSE Syllabus
Best fit for Schools & Tutors