The majority of people in our …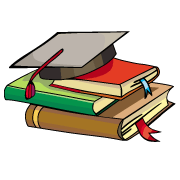 CBSE, JEE, NEET, NDA
Question Bank, Mock Tests, Exam Papers
NCERT Solutions, Sample Papers, Notes, Videos
The majority of people in our country use uple, wood and dry things , etc as fuel.
Posted by Gami Khushi Navneetbhai 4 months ago
Sir Each of you take a piece of bread or roti or some cooked rice
These sources of fuel are used because of a reason which are given below: - 1) These is one of the most efficient way of producing fuel and also the cheapest. 2) It reduces the pressure on wood and thus reduces the cutting of trees. 3) This method safely disposes the animal dung. 4) Not only this but it is also a readily available from energy.
Posted by Swati Rana 3 weeks, 3 days ago
Posted by Navneet Kaur 4 days, 14 hours ago
Posted by Tulsi 8A 1 month, 1 week ago
Posted by Adarsh Kumbhakar 4 weeks ago
Posted by Naitik Jariya 6 days, 22 hours ago
Posted by Sreelekha Ghosh 5 days, 9 hours ago
Posted by Vaishali Pareshmeerani 1 month ago
Posted by Shlok Sathe 2 weeks, 1 day ago
Posted by Vraj Parmar 1 week ago
Posted by Hemant Yadav 3 days, 20 hours ago
Question Paper Creator
Create papers in minutes
Print with your name & Logo
Download as PDF
5 Lakhs+ Questions
Solutions Included
Based on CBSE Syllabus
Best fit for Schools & Tutors