what is the national health mission?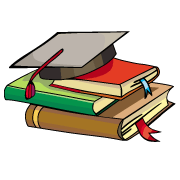 CBSE, JEE, NEET, NDA
Question Bank, Mock Tests, Exam Papers
NCERT Solutions, Sample Papers, Notes, Videos
what is the national health mission?
Posted by Meet Singh 4 months, 3 weeks ago
The Goal of the Mission is to improve the availability of and access to quality health care by people, especially for those residing in rural areas, the poor, women and children. Universal access to public health services such as Women's health, child health, water, sanitation & hygiene, immunization, and Nutrition.
The National Health Mission was launched by the government of India in 2013 subsuming the National Rural Health Mission and National Urban Health Mission. It was further extended in March 2018, to continue until March 2020.
Posted by Amrita Rao 2 days, 13 hours ago
Posted by Tatheer Javaid 2 weeks, 3 days ago
Posted by Sakshi Kashyap 1 week, 5 days ago
Posted by Sushmita Kumari 2 weeks, 5 days ago
Posted by Aryan Kumar Aryan Kumar 3 weeks, 2 days ago
Posted by Baap Bol 1 week, 3 days ago
Posted by Sidharth Kumar Kanhar Kanhar 2 weeks, 4 days ago
Posted by Krish Bharwad 2 weeks ago
Posted by Prem Shankar Singh 1 week, 3 days ago
Posted by Soumya Ranjan Pande 3 weeks, 1 day ago
Question Paper Creator
Create papers in minutes
Print with your name & Logo
Download as PDF
5 Lakhs+ Questions
Solutions Included
Based on CBSE Syllabus
Best fit for Schools & Tutors