Examin the question of the origin …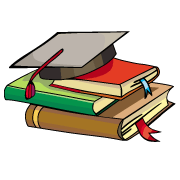 CBSE, JEE, NEET, CUET
Question Bank, Mock Tests, Exam Papers
NCERT Solutions, Sample Papers, Notes, Videos
Examin the question of the origin of the Harappa Civilisation.
Posted by Deepak Sony 1 year, 5 months ago
Sia ? 1 year, 5 months ago
The Harappan Civilisation has its earliest roots in cultures such as that of Mehrgarh, approximately 6000 BC. The two greatest cities, Mohenjo-daro and Harappa, emerged circa 2600 BC along the Indus River valley in Punjab and Sindh. ... As a result the Ganges Valley settlement gained prominence and Ganges cities developed.
Posted by Saheb Kumar 1 year, 3 months ago
Posted by Abhinav Kumar 2 months, 2 weeks ago
Posted by Amritanshu Tiwari 1 year, 1 month ago
Posted by Vikash Kumar Indian Army Lovers 🪖🪖🪖🪖🪖 1 year, 1 month ago
Posted by Upendra Kumar 5 months, 2 weeks ago
Posted by Ayush Kumar 3 weeks, 5 days ago
Posted by Guddan Kumari 1 year, 1 month ago
Posted by Love You 12 months ago