What kind of a person is …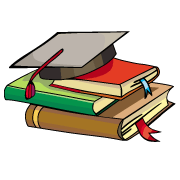 CBSE, JEE, NEET, NDA
Question Bank, Mock Tests, Exam Papers
NCERT Solutions, Sample Papers, Notes, Videos
What kind of a person is Valli?
Posted by Somia Barman 4 months, 4 weeks ago
Valli was eight years old girl. She was brave and confident girl. She usually stands at the door and watch the bus everytime. Once she planned to have ride on the bus. She asked information about the bus and heard about the bus she planned everything to ride in the bus. She finally had a wonderful ride on the bus.
Posted by Puja Kumari 2 days, 14 hours ago
Posted by Elma Ali 1 day, 23 hours ago
Posted by Saman Hkotre 2 days, 1 hour ago
Posted by 東京マンジ ギャング 11 hours ago
Posted by Manjeet Manjeet 2 days, 23 hours ago
Posted by Yash Mittal 2 days, 12 hours ago
Posted by Anika Singh an hour ago
Posted by Ish Agrawal 1 day, 17 hours ago
Posted by Kushagra Karan 10Th B 2 days, 10 hours ago
Question Paper Creator
Create papers in minutes
Print with your name & Logo
Download as PDF
5 Lakhs+ Questions
Solutions Included
Based on CBSE Syllabus
Best fit for Schools & Tutors