"A SUCCESS ENTRENEUR GENERATE MORE ENTREPRENEURS" …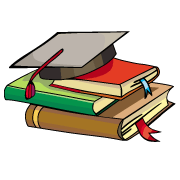 CBSE, JEE, NEET, NDA
Question Bank, Mock Tests, Exam Papers
NCERT Solutions, Sample Papers, Notes, Videos
"A SUCCESS ENTRENEUR GENERATE MORE ENTREPRENEURS" comment on this statement.
Posted by Akash Dahiya 5 months ago
When an entrepreneur become successful, it sets up a role model for the new generation. Youths always get inspired by role models. the successful entrepreneurs like Ritesh Agarwal founder of Oyo rooms became role models for the youth inspiring many more entrepreneurs and this cycle of societal and economic upliftment continues.
Posted by Savan Chauhan 2 days, 16 hours ago
Posted by Pius Jake 1 day, 21 hours ago
Posted by Charanjot Singh 3 days, 14 hours ago
Posted by Ravi Awasthi 15 hours ago
Posted by Amulya Baranwal 4 days, 2 hours ago
Posted by Savan Chauhan 2 days, 16 hours ago
Posted by Pius Jake 1 day, 21 hours ago
Posted by Ujjwal Tiwari 4 days, 12 hours ago
Posted by Ankita Ram 1 week, 2 days ago
Posted by Munirafatema Vijapura 3 hours ago
Question Paper Creator
Create papers in minutes
Print with your name & Logo
Download as PDF
5 Lakhs+ Questions
Solutions Included
Based on CBSE Syllabus
Best fit for Schools & Tutors