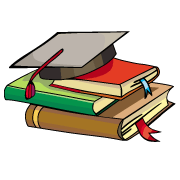 CBSE, JEE, NEET, NDA
Question Bank, Mock Tests, Exam Papers
NCERT Solutions, Sample Papers, Notes, Videos
Posted by Khushee Sethiya 1 month, 2 weeks ago
Adolescence is a period in between 13 to 19. It is also known as teenage period. In this period the body growth of girls and boys occurs rapidly . Some changes during adolescence are Menstrual cycle in females Acne, pimples Hair growth in underarms, pubic region Size Health Height Weight etc. Are some of the changes occured during adolescence or teenage. The girl or boy in teenage are known as teenager.
The period of life,when the body under goes change leading of reproductive maturity is called adolescence.
Growing up is a natural process. The period of life, when the body undergoes changes, leading to reproductive maturity, is called adolescence. Adolescence begins around the age of 11 and lasts upto 18 or 19 years of age. Since this period covers the 'teens' (13 to 18 or 19 years of age), adolescents are also called 'teenagers'. In girls, adolescence may begin a year or two earlier than in boys. Also, the period of person to person.
Adolescence is a transitional stage of physical and psychological development that generally occurs during the period from puberty to legal adulthood. Adolescence is usually associated with the teenage years, but its physical, psychological or cultural expressions may begin earlier and end later.
Posted by Aditya Shrivastav 6 days, 13 hours ago
Posted by Hameed Khan 22 hours ago
Posted by Anjali Prajapat 21 hours ago
Posted by Atharwa Shinde 3 days, 20 hours ago
Posted by Anjali Prajapat 21 hours ago
Posted by Laksaiya K.S. Gayathri 3 days, 19 hours ago
Posted by Rishi Mallick 41 minutes ago
Posted by Shreyansh Jaiswal 6 days, 15 hours ago
Posted by G.S. Rahul 1 week ago
Question Paper Creator
Create papers in minutes
Print with your name & Logo
Download as PDF
5 Lakhs+ Questions
Solutions Included
Based on CBSE Syllabus
Best fit for Schools & Tutors