WHAT IS SOIL?HOW IT IS FORMED?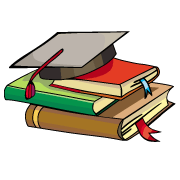 CBSE, JEE, NEET, NDA
Question Bank, Mock Tests, Exam Papers
NCERT Solutions, Sample Papers, Notes, Videos
WHAT IS SOIL?HOW IT IS FORMED?
Posted by Dralljaat_9999 Drall 1 month, 2 weeks ago
Soil is the thin layer of material covering the earth's surface and is formed from the weathering of rocks. It is made up mainly of mineral particles, organic materials, air, water and living organisms—all of which interact slowly yet constantly. ... These small particles mix with humus (organic matter) and form soil.
Posted by Akankshi Chaudhary 5 days, 12 hours ago
Posted by Pushpa Pushpa 4 days, 13 hours ago
Posted by V Gamer India 3 days, 12 hours ago
Posted by Divyansh . 1 week ago
Posted by Dhairya Patil 2 days, 19 hours ago
Posted by Jasmine Thakur 1 week ago
Posted by Krittika Khande 6 days, 10 hours ago
Posted by Manmeet Singh 4 days, 20 hours ago
Posted by Luv Gupta 1 week, 1 day ago
Question Paper Creator
Create papers in minutes
Print with your name & Logo
Download as PDF
5 Lakhs+ Questions
Solutions Included
Based on CBSE Syllabus
Best fit for Schools & Tutors