Is dissociation reactions and decomposition reactions …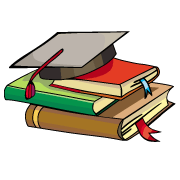 CBSE, JEE, NEET, NDA
Question Bank, Mock Tests, Exam Papers
NCERT Solutions, Sample Papers, Notes, Videos
Is dissociation reactions and decomposition reactions are similar...?
Posted by Priya 1 month, 3 weeks ago
Decomposition and dissociation reaction refer to similar process however they are different. The main difference between them is that the decomposition reaction are usually irreversible while dissociation reaction are reversible and exist in equilibrium.
No they are not similar as displacement reaction is a reaction in which a more reactive substance decomposes the least reactive substance. And the decomposition reaction is a reaction in which a simpler compound breaks in two or more compound.
Posted by Piyush Kumar 3 days, 6 hours ago
Posted by Parth Doshi 8 hours ago
Posted by Riya Yadav 3 days, 11 hours ago
Posted by Nisha Ashta 2 days, 9 hours ago
Posted by Aayush Thakkar 3 days, 2 hours ago
Posted by Richa Chauhan 3 days ago
Posted by Aayush Thakkar 3 days, 2 hours ago
Posted by Rahul Raj 4 days, 5 hours ago
Posted by Sneha Sneha 2 days, 5 hours ago
Posted by Mahithaa Mylesh 1 day, 10 hours ago
Question Paper Creator
Create papers in minutes
Print with your name & Logo
Download as PDF
5 Lakhs+ Questions
Solutions Included
Based on CBSE Syllabus
Best fit for Schools & Tutors