On what basis were towns classified? …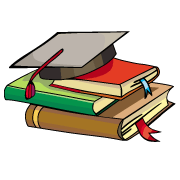 CBSE, JEE, NEET, NDA
Question Bank, Mock Tests, Exam Papers
NCERT Solutions, Sample Papers, Notes, Videos
On what basis were towns classified? what do you understand by capital town
Posted by Gauransh Sharma 1 month, 3 weeks ago
Sia 🤖 1 month, 3 weeks ago
The towns were classified into three categories depending upon the functions they performed, they were:
a. Temple town
b. An administrative centre
c. A commercial town
Many towns combined several functions – they were administrative centres, temple towns, as well as centres of commercial activities and craft production.
Capital town refers to a city that is a centre of all activities. It would have a political seat or government and would also be a commercial complex providing large number of opportunities to people. Delhi would be considered as a capital town in India.
Posted by Palak Baronj 1 week, 3 days ago
Posted by Rishabh Jain 1 week, 4 days ago
Posted by Killer 2318Ff 1 week, 1 day ago
Posted by Saumya Shinde 1 week, 4 days ago
Posted by Anushri Gupta 1 week, 1 day ago
Posted by Dikaha Inamke 3 days, 14 hours ago
Posted by Rupali Salunkhe 2 weeks, 2 days ago
Posted by Anushri Gupta 6 days, 12 hours ago
Posted by Shiv Nath Fruit Store 2 weeks, 3 days ago
Question Paper Creator
Create papers in minutes
Print with your name & Logo
Download as PDF
5 Lakhs+ Questions
Solutions Included
Based on CBSE Syllabus
Best fit for Schools & Tutors