How does evaporation occur due to …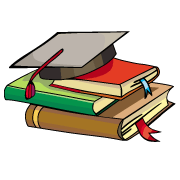 CBSE, JEE, NEET, NDA
Question Bank, Mock Tests, Exam Papers
NCERT Solutions, Sample Papers, Notes, Videos
How does evaporation occur due to cooling 🤔🥴?
Posted by Sanket ❤️ 2 months, 1 week ago
Evaporation is a natural phenomenon where the molecules of a liquid convert into vapour and released free from the surface. It can happen at any temperature. ... It is because the water molecules absorb the heat of our body and convert into gas molecules. The heat lost from our skin makes us feel cooler.
Mein kbhi kisi ko nhi bhulta chah he vo diksha ho ya aap bro Piyush 🥰😋 Isska answer btado shi se samajh mein aa jaye taki 😅😏
Posted by 👿 Devil_King 👑 👿 3 hours ago
Posted by 👿 Devil_King 👑 👿 3 hours ago
Posted by 👿 Devil_King 👑 👿 3 hours ago
Posted by 👿 Devil_King 👑 👿 2 hours ago
Posted by 👿 Devil_King 👑 👿 2 hours ago
Posted by 👿 Devil_King 👑 👿 3 hours ago
Posted by 👿 Devil_King 👑 👿 3 hours ago
Question Paper Creator
Create papers in minutes
Print with your name & Logo
Download as PDF
5 Lakhs+ Questions
Solutions Included
Based on CBSE Syllabus
Best fit for Schools & Tutors