How important was the income from …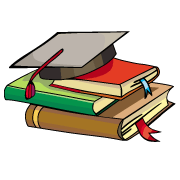 CBSE, JEE, NEET, NDA
Question Bank, Mock Tests, Exam Papers
NCERT Solutions, Sample Papers, Notes, Videos
How important was the income from land revenue to the stability of the Mughal Empire?
Posted by Sampoorna B. Kashyap?? 9 months, 2 weeks ago
Sia ? 9 months, 2 weeks ago
The land revenue was an important source of the income of the Mughal Empire. It was because the money collected as taxes was spent in maintaining a large army, building forts, purchasing weapons and fighting wars. Revenues earned by taxing lands was also spent in initiating welfare schemes for the poor. The monetary security provided by the money earned through taxing lands helped in the overall strengthening of the Mughal Empire and provided stability to it.
The income from land revenue played an important role inestablishing stability in the Mughal Empire. It's strenghtend the economic system of the empire. Money collected was invested building, forts, and others uesd for the welfare of subjects. It's important can be easily assessed that Todar Mal Akbar, s revenue ministers took ten years period to carry out the proper calculation of land revenue.
Posted by #Anyone_ ... 5 days ago
Posted by Lija Nayak 3 days, 2 hours ago
Posted by Golu Prajapati 1 week, 1 day ago
Posted by Arjit Jain 1 week, 2 days ago
Posted by Navya Sri Navya 5 days, 2 hours ago
Posted by Shaurya Bansal 2 days, 4 hours ago
Posted by Pratiksha Tripathi 4 days, 6 hours ago
Posted by Sathish Damu 3 hours ago
Posted by Aksh Bansal 4 days ago
Posted by Dev Dev 1 day, 10 hours ago
Question Paper Creator
Create papers in minutes
Print with your name & Logo
Download as PDF
5 Lakhs+ Questions
Solutions Included
Based on CBSE Syllabus
Best fit for Schools & Tutors