Why did Wanda always say that …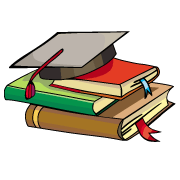 CBSE, JEE, NEET, NDA
Question Bank, Mock Tests, Exam Papers
NCERT Solutions, Sample Papers, Notes, Videos
Why did Wanda always say that she had hundred dresses??? What were those dresses in reality????
Posted by Naina Gupta 3 months ago
Because she was talking about her 100 Painted dresses which have the different designs and different colours.
She made hundred dress in her drawing .Those are different in colours and different desings
because she talk to her 100 painting dress different colour and different deasing .
Posted by Abhay V Collections 3 hours ago
Posted by Maybish Junaida 3 days, 12 hours ago
Posted by Izumi Uchiha 2 days, 1 hour ago
Posted by Sakshi Chate 3 days, 3 hours ago
Posted by Fathima Rimsha K K 3 days, 7 hours ago
Posted by /\ \/ 2 days, 22 hours ago
Posted by Sajid Ansari 2 days, 23 hours ago
Question Paper Creator
Create papers in minutes
Print with your name & Logo
Download as PDF
5 Lakhs+ Questions
Solutions Included
Based on CBSE Syllabus
Best fit for Schools & Tutors