What is the difference between Factor …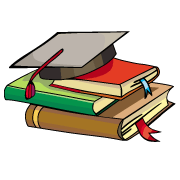 CBSE, JEE, NEET, CUET
Question Bank, Mock Tests, Exam Papers
NCERT Solutions, Sample Papers, Notes, Videos
What is the difference between Factor and Gene?
Posted by Shravani Gulhane 2 years, 4 months ago
Sia ? 2 years, 4 months ago
Genes and factors are the same things… Actually the word factor was given by mendal to genes.. The word gene was given later by johnson 1909… So gene or factor is the thing which determine or allow expression of a particular trait.
Posted by Jeetesh Rajvanshi 1 year, 5 months ago
Posted by Rimjhim Gupta 1 year, 7 months ago
Posted by Akshita Chaubey 2 years ago
Posted by Akshita Chaubey 2 years ago
Posted by Akshita Chaubey 1 year, 10 months ago
Posted by Sudarshan Chougule 1 year, 8 months ago
Posted by Anchal Verma 1 year, 1 month ago
Posted by Shivam Shukla 1 week, 2 days ago
Posted by Shubham Pandey 4 months, 4 weeks ago
Posted by Akshita Chaubey 2 years ago