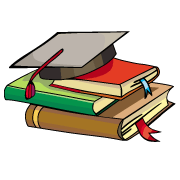 CBSE, JEE, NEET, NDA
Question Bank, Mock Tests, Exam Papers
NCERT Solutions, Sample Papers, Notes, Videos
Posted by Rama N 1 year, 5 months ago
Sia ? 1 year, 5 months ago
Hearing is birds' second most important sense, and their ears are funnel-shaped to focus sound. The ears are located slightly behind and below the eyes, and on most birds they are covered with soft feathers called auriculars for protection. Some birds, most notably oilbirds, also use echolocation, just as bats do.
Birds do have ears, but not in the conventional sense. Like humans, they are equipped with an outer ear, middle ear and an inner ear. ... Instead, they have funnel-shaped ear openings located on both sides of their heads that are usually positioned just behind and slightly below the eyes, according to BirdNote.
Birds hear with their ears. They have also ears.but they are hidden by their feathers.
Posted by Jitendra Kumar 2 weeks, 5 days ago
Posted by Vivek Patel 1 month ago
Posted by Swara Satish Nagrale 1 day, 22 hours ago
Posted by Sanavi S 1 week, 2 days ago
Posted by Monodeep Das 1 week, 2 days ago
Posted by Nishant Kuamr 1 month ago
Posted by Reena Bharat 3 weeks, 4 days ago
Posted by Wimasuiliu Newmai 1 month ago
Posted by Rekha Mukesh 1 month, 1 week ago
Posted by Amol Nagar 2 weeks, 6 days ago
Question Paper Creator
Create papers in minutes
Print with your name & Logo
Download as PDF
5 Lakhs+ Questions
Solutions Included
Based on CBSE Syllabus
Best fit for Schools & Tutors