What is the role of government …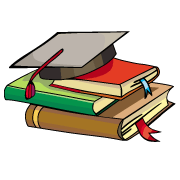 CBSE, JEE, NEET, CUET
Question Bank, Mock Tests, Exam Papers
NCERT Solutions, Sample Papers, Notes, Videos
What is the role of government polices in the development of the industry?
Posted by Ankita Chouhan 2 years, 11 months ago
Sia ? 2 years, 5 months ago
The policies and programmes of Indian government have also played an important role in stimulating the R&D efforts of the industry. Apart from providing fiscal and monetary incentives for firm-level R&D activities, the government is playing an active role in the development of common R&D infrastructure.
Posted by Shiva Shiva Verma 2 years ago
Posted by Jayantilal Joshi 2 years, 2 months ago
Posted by Mayur Bairagi 1 year, 11 months ago
Posted by துர்கா துர்கா 2 years, 2 months ago
Posted by Manisha C 1 year, 10 months ago
Posted by Nongmaithem Binandaram N.Ram 2 years ago
Posted by Kuym Saifi Kuym 2 years, 2 months ago