When did the automobile industry start?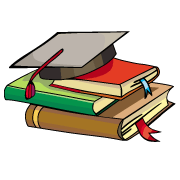 CBSE, JEE, NEET, CUET
Question Bank, Mock Tests, Exam Papers
NCERT Solutions, Sample Papers, Notes, Videos
When did the automobile industry start?
Posted by Ankita Chouhan 2 years, 11 months ago
The automotive industry in the United States began in the 1890s and, as a result of the size of the domestic market and the use of mass production, rapidly evolved into the largest in the world. Cars came into global use during the 20th century, and developed economies depend on them. The year 1886 is regarded as the birth year of the modern car when German inventor Karl Benz patented his Benz Patent-Motorwagen. Cars became widely available in the early 20th century.
Posted by Manisha C 1 year, 10 months ago
Posted by Nongmaithem Binandaram N.Ram 2 years ago
Posted by Mayur Bairagi 1 year, 11 months ago
Posted by Jayantilal Joshi 2 years, 3 months ago
Posted by Kuym Saifi Kuym 2 years, 2 months ago
Posted by Shiva Shiva Verma 2 years ago
Posted by துர்கா துர்கா 2 years, 2 months ago