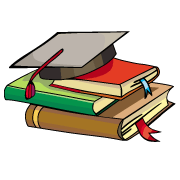 CBSE, JEE, NEET, NDA
Question Bank, Mock Tests, Exam Papers
NCERT Solutions, Sample Papers, Notes, Videos
Posted by Ramesh Chavannavar 1 year, 8 months ago
Tissue is a group of cells similar or disimilar in structure but same from origion that perform various functions
A tissue is a group of cells, in close proximity, organized to perform one or more specific functions. There are four basic tissue types defined by their morphology and function: epithelial tissue, connective tissue, muscle tissue, and nervous tissue.
A group of cells that performs the similar structure and function.
A group of cells that are similar in structure and work together to do a peculiar function is called tissue.
A group of cell combined together to perform a perticular task is known as tissue
Posted by Chim Chim 2 months, 1 week ago
Posted by Piyush ❤️ 4 months, 3 weeks ago
Posted by Srinu Srinu 4 months, 1 week ago
Posted by Khumanlemba Laishram 1 week, 1 day ago
Posted by Piyush ❤️ 4 months, 3 weeks ago
Posted by Editing Corner 5 months, 1 week ago
Posted by Garima ❤️ 2 months, 2 weeks ago
Posted by Garima ❤️ 2 months, 2 weeks ago
Posted by Piyush ❤️ 4 months, 1 week ago
Posted by Garima ❤️ 2 months, 2 weeks ago
Question Paper Creator
Create papers in minutes
Print with your name & Logo
Download as PDF
5 Lakhs+ Questions
Solutions Included
Based on CBSE Syllabus
Best fit for Schools & Tutors