What is IIHM and IHM ?And …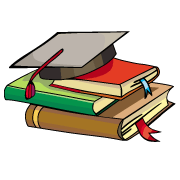 CBSE, JEE, NEET, NDA
Question Bank, Mock Tests, Exam Papers
NCERT Solutions, Sample Papers, Notes, Videos
What is IIHM and IHM ?And how to get admition in it ?
Posted by Atharva Jichkar 1 year, 8 months ago
(1) IHM is a government institution whereas IIHM is a private one. (2) IHM offers a 3 years degree and also a pg level course. IIHM offers only degree level program. There is no post graduate program offered. IIHM also provides an opportunity to spend 1 years abroad.
IHM offers a hotel management degree, and for entering IHM you will have to appear for JEE exam.
On other hand.
IIHM , it give a diploma of hotel management, hotel management degree from bhartiyar university Coimbatore and also an exclusive degree of university of west london.
For entering IIHM there is a entrance exam named e-chat.
Posted by Garima ❤️ 2 months, 1 week ago
Posted by Editing Corner 5 months ago
Posted by Garima ❤️ 2 months, 1 week ago
Posted by Piyush ❤️ 4 months, 3 weeks ago
Posted by Khumanlemba Laishram 5 days, 22 hours ago
Posted by Piyush ❤️ 4 months, 3 weeks ago
Posted by Piyush ❤️ 4 months, 1 week ago
Posted by Garima ❤️ 2 months, 2 weeks ago
Posted by Srinu Srinu 4 months, 1 week ago
Posted by Chim Chim 2 months, 1 week ago
Question Paper Creator
Create papers in minutes
Print with your name & Logo
Download as PDF
5 Lakhs+ Questions
Solutions Included
Based on CBSE Syllabus
Best fit for Schools & Tutors