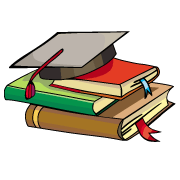 CBSE, JEE, NEET, NDA
Question Bank, Mock Tests, Exam Papers
NCERT Solutions, Sample Papers, Notes, Videos
Posted by Anubhav Kumar Patel 1 year, 9 months ago
It is the smallest particle of an element or compound that is capable of independent existence and shows all the properties of that substances.
Molecule is the smallest unit into which a substance can be divided without changing its chemical nature.
Molecules are made of of the atoms. Means groups of atoms are called molecules
A molecule is defined as the smallest unit of a compound that contains the chemical properties of the compound. Molecules are made up of groups of atoms. Describing the structure of an atom, an atom is also sub-divided into smaller units. Protons, electrons, and neutrons are sub-particles of an atom. The protons and neutrons are contained inside the nucleus of the atom and electrons revolve around the nucleus.
Posted by Garima ❤️ 2 months, 1 week ago
Posted by Chim Chim 2 months, 1 week ago
Posted by Editing Corner 5 months ago
Posted by Piyush ❤️ 4 months, 3 weeks ago
Posted by Khumanlemba Laishram 4 days, 14 hours ago
Posted by Piyush ❤️ 4 months, 2 weeks ago
Posted by Srinu Srinu 4 months, 1 week ago
Posted by Garima ❤️ 2 months, 1 week ago
Posted by Garima ❤️ 2 months, 1 week ago
Posted by Piyush ❤️ 4 months, 1 week ago
Question Paper Creator
Create papers in minutes
Print with your name & Logo
Download as PDF
5 Lakhs+ Questions
Solutions Included
Based on CBSE Syllabus
Best fit for Schools & Tutors