What does Jerome say was montmorency …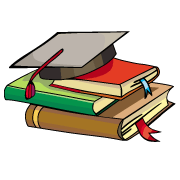 CBSE, JEE, NEET, CUET
Question Bank, Mock Tests, Exam Papers
NCERT Solutions, Sample Papers, Notes, Videos
What does Jerome say was montmorency 's ambition in life?
Posted by Viji Viji 2 years, 10 months ago
Jerome says Montmorency's ambition in life was to disturb people while they are working and be sworn at. Montmorency was a little dog, who always loved to trouble others. Whenever he found people busy with their work, he might feel bored and wanted to get involved. He meant no trouble intentionally. A dog like Montmorency never wanted any encouragement.
He was born with such a nature that made him do things like that.
Posted by Ashok Kumar 7 months ago
Posted by Zoe Siddiqui 7 months ago
Posted by Akshat Hawadia 1 year, 10 months ago
Posted by Noobs King 1 year, 8 months ago
Posted by Anisur Ali 1 year, 9 months ago
Posted by Rohith Rohith 1 year, 3 months ago
Posted by Nancy Saxena 1 year, 4 months ago
Posted by Anisur Ali 1 year, 9 months ago
Posted by Anisur Ali 1 year, 9 months ago
Posted by Anisur Ali 1 year, 9 months ago