Explain why BF3 exists whereas BH3 …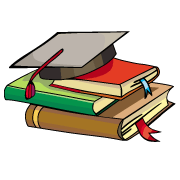 CBSE, JEE, NEET, NDA
Question Bank, Mock Tests, Exam Papers
NCERT Solutions, Sample Papers, Notes, Videos
Explain why BF3 exists whereas BH3 does not?
Posted by Pranav Choubey 2 years, 8 months ago
Bh3 molecule is an electron deficient molecule in nature since the 6 electrons are around the 'B' atom. Hydrogen being small in size, plus electron deficient it cannot donate electrons to boron, hence to exist, Bh3 goes under dimerization so as to fulfill the electron deficiency and attain stability.
Hydrogen being small in size dimerization is possible.
Bf3 is also deficient but because of larger size of 'F' atom, it cannot undergo dimerization, so it exists as Bf3 with a partial negative charge in boron and partial positive charge on fluorine.
Posted by V Chowdeswari 1 week, 2 days ago
Posted by Suraj Rajput 2 weeks ago
Posted by Rohit Kumar 5 days, 5 hours ago
Posted by Rohit Kumar 5 days, 6 hours ago
Posted by Saniya Chanu 2 weeks, 6 days ago
Posted by Rohit Kumar 5 days, 5 hours ago
Posted by H Chauhan 1 day, 9 hours ago
Posted by Taha Shaikh 1 week, 4 days ago
Posted by Drisya Pk 1 week, 5 days ago
Posted by Barot Rutvik 6 days, 7 hours ago
Question Paper Creator
Create papers in minutes
Print with your name & Logo
Download as PDF
5 Lakhs+ Questions
Solutions Included
Based on CBSE Syllabus
Best fit for Schools & Tutors