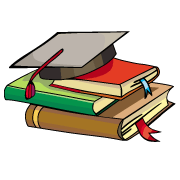 CBSE, JEE, NEET, NDA
Question Bank, Mock Tests, Exam Papers
NCERT Solutions, Sample Papers, Notes, Videos
Posted by Naib Jandu Naib Jandu 2 years, 2 months ago
Sia 🤖 2 years, 2 months ago
It is an immediate help given to an injured person before the arrival of a doctor or taking the injured person to the hospital.
The thing which helps to treat by a medicine, it is used when u are injured or some pain in your body parts.
Immediate general medical treatment given to any injured person.
Posted by Nitika Vatta 1 year, 5 months ago
Posted by Samira Choudhary 10 months, 2 weeks ago
Posted by Hema Sri 7 months, 1 week ago
Posted by Ansh Chawla 1 year, 2 months ago
Posted by Nitika Vatta 1 year, 5 months ago
Posted by Siri.D.S Siddesh 1 year, 5 months ago
Posted by Ritika Bhutyal 1 year, 2 months ago
Posted by Abc Abc 1 year, 4 months ago
Question Paper Creator
Create papers in minutes
Print with your name & Logo
Download as PDF
5 Lakhs+ Questions
Solutions Included
Based on CBSE Syllabus
Best fit for Schools & Tutors