The children must understand their parents …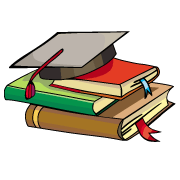 CBSE, JEE, NEET, CUET
Question Bank, Mock Tests, Exam Papers
NCERT Solutions, Sample Papers, Notes, Videos
The children must understand their parents in the true sense? How.
Posted by Abhishek Mewada 3 years, 3 months ago
The children must understand their parents in true sense, because first of all we have to remember one thing that our life on this planet started/initiated because of them. Parents sacrifice their all to provide for their children. Children can leave their parents in their old age but parents never leave their wards even if the kids are wrong or disabled. The understanding between the parents and children is essential also because it affects their emotional and mental and social development as well. Children need their parents because no matter how much successful they become if they don't have their Parents' guidance they can't grow into a complete and responsible person in the society. If the understanding between them is lacking the children will face problems later on in life like relationship problems, divorce etc. Hence, Its absolutely essential.
Posted by Haleema Fathima Syeda 4 days, 9 hours ago
Posted by Mayank Singh Singh 4 days, 1 hour ago
Posted by Muthu Vally 2 days, 17 hours ago
Posted by Sudhanshu Choudhry 12 hours ago
Posted by Prachi Wadhawan 1 day, 11 hours ago
Posted by Rafa Bhombal 1 day, 12 hours ago
Posted by Akshat Singh 3 days, 12 hours ago
Posted by Shreya Shree 12 hours ago
Posted by Nandini Parag Sukhadeve 3 days, 4 hours ago