Objectives of adaptive physical education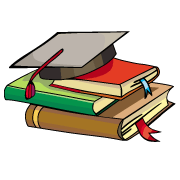 CBSE, JEE, NEET, NDA
Question Bank, Mock Tests, Exam Papers
NCERT Solutions, Sample Papers, Notes, Videos
Objectives of adaptive physical education
Posted by Swapnil Soni 3 years, 5 months ago
Adapted Physical education (APE) is a program which deals with the art and science of developing, implementing, and carefully monitoring an instructional physical education program for learners with disabilities.
The Adaptive physical education program usually refers to programs that school-based, especially for students of the 3-21 years age-group.
The primary aims and objectives of the APE program are –
1. To let the child participate regularly in movements that is age-appropriate to help develop the motor-skills.
2. To develop a healthy level of balance, flexibility, muscular strength, body composition, and cardio-respiratory endurance.
3. To learn new games and their rules and to demonstrate it correctly in the game settings.
4. To learn and demonstrate appropriate social skills during physical activities.
5. To develop motor skills and to learn the benefits of regular physical activity.
Posted by Aiman Meo 2 weeks, 3 days ago
Posted by Mayank Sharma 2 weeks, 1 day ago
Posted by Sidra Antulay 2 weeks, 3 days ago
Posted by Anisha Parihar 2 weeks, 1 day ago
Posted by Kaushik Vansh 2 weeks ago
Posted by Divya Sharma 1 week ago
Posted by Rajvi Shah 2 days, 20 hours ago
Posted by Shobhana Kumawat 5 days, 12 hours ago
Posted by Piyush Sehgal 1 week, 5 days ago
Posted by Prayash Chettri 2 weeks, 4 days ago
Question Paper Creator
Create papers in minutes
Print with your name & Logo
Download as PDF
5 Lakhs+ Questions
Solutions Included
Based on CBSE Syllabus
Best fit for Schools & Tutors