What are the ancient hydraulic structures …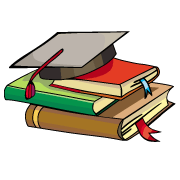 CBSE, JEE, NEET, NDA
Question Bank, Mock Tests, Exam Papers
NCERT Solutions, Sample Papers, Notes, Videos
What are the ancient hydraulic structures in ancient india?
Posted by Divish Agarwal 4 years, 8 months ago
A hydraulic structure is a structure submerged or partially submerged in any body of water, which disrupts the natural flow of water. They can be used to divert, disrupt or completely stop the flow. An example of a hydraulic structure would be a dam, which slows the normal flow rate of the river in order to power turbines. A hydraulic structure can be built in rivers, a sea, or any body of water where there is a need for a change in the natural flow of water.
Examples of hydraulic structures in India developed in ancient times are :
(i) For channelling the flood water of Ganga, water harvesting system was built near Allahabad in the first century BC.
(ii) Dams, lakes and irrigation systems were built during the time of Chandragupta Maurya.
(iii) Sophisticated irrigation systems were found in Orissa, Andhra Pradesh, Karnataka and Maharashtra.
(iv) In the 11th century, Bhopal Lake, one of the largest artificial lakes of its time, was built.
(v) The tank in Hauz Khas, Delhi was constructed by lltutmish for supplying water to Siri Fort area in the 14th century.
Posted by Lund Ki Pyasi 4 days, 21 hours ago
Posted by Lund Ki Pyasi 4 days, 18 hours ago
Posted by Lund Ki Pyasi 4 days, 19 hours ago
Posted by Niharika Sharma 4 days, 14 hours ago
Posted by Kiruba Hedge 3 days, 16 hours ago
Posted by Laukesh Vishwakarma 4 days, 14 hours ago
Posted by Pranshu Sinha 4 days, 10 hours ago
Posted by Sakshi Simmi 3 days, 15 hours ago
Posted by Ashif Mohamed 4 days, 12 hours ago
Posted by Sagar Sanju Sandhu 4 days, 15 hours ago
Question Paper Creator
Create papers in minutes
Print with your name & Logo
Download as PDF
5 Lakhs+ Questions
Solutions Included
Based on CBSE Syllabus
Best fit for Schools & Tutors