समाजशास्त्र
समाजशास्त्र खण्ड (अ) – भारतीय समाज, भारतीय समाज एक परिचय, भारतीय समाज की जनसांख्यिकीय संरचना सामाजिक संस्थाएँ निरंतरता एवं परिवर्तन, बाज़ार एक सामाजिक संस्था के रूप में, सामाजिक विषमता और बहिष्कार के स्वरूप, सांस्कृतिक विविधता की चुनौतियाँ, खण्ड (ब) – भारत में सामाजिक परिवर्तन एवं विकास, संरचनात्मक परिवर्तन सांस्कृतिक परिवर्तन, भारतीय लोकतंत्र की कहानियाँ, ग्रामीण समाज में विकास एवं परिवर्तन, औद्योगिक समाज में परिवर्तन और विकास, भूमंडलीकरण और सामाजिक परिवर्तन, जनसंपर्क और सामाजिक परिवर्तन, सामाजिक आंदोलन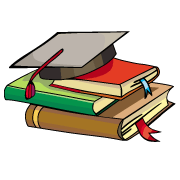 CBSE, JEE, NEET, NDA
Question Bank, Mock Tests, Exam Papers
NCERT Solutions, Sample Papers, Notes, Videos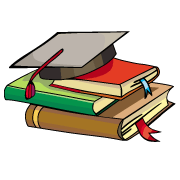 myCBSEguide App
Complete Guide for CBSE Students
NCERT Solutions, NCERT Exemplars, Revison Notes, Free Videos, CBSE Papers, MCQ Tests & more.
समाजशास्त्र खण्ड (अ) – भारतीय समाज, भारतीय समाज एक परिचय, भारतीय समाज की जनसांख्यिकीय संरचना सामाजिक संस्थाएँ निरंतरता एवं परिवर्तन, बाज़ार एक सामाजिक संस्था के रूप में, सामाजिक विषमता और बहिष्कार के स्वरूप, सांस्कृतिक विविधता की चुनौतियाँ, खण्ड (ब) – भारत में सामाजिक परिवर्तन एवं विकास, संरचनात्मक परिवर्तन सांस्कृतिक परिवर्तन, भारतीय लोकतंत्र की कहानियाँ, ग्रामीण समाज में विकास एवं परिवर्तन, औद्योगिक समाज में परिवर्तन और विकास, भूमंडलीकरण और सामाजिक परिवर्तन, जनसंपर्क और सामाजिक परिवर्तन, सामाजिक आंदोलन
Download CBSE class 12 Sociology study material in PDF format. MyCBSEguide provides solved papers, board question papers, revision notes and NCERT solutions for CBSE class 12 Sociology. The topics included are Introducing Indian Society, Demographic Structure and Indian Society, Social Institutions-Continuity and Change, Market as a Social Institution, Pattern of Social Inequality and Exclusion, Challenges of Cultural Diversity, Suggestions for Project Work, Structural Change, Cultural Change, The Story of Democracy, Change and Development in Rural Society, Change and Development in Industrial Society, Globalization and Social Change, Mass Media and Communications, Social Movements.
A. INDIAN SOCIETY ( 32 Marks)
Unit 1: Introducing Indian Society (06 Periods)
Colonialism, Nationalism, Class and Community
Unit 2: Demographic Structure and Indian Society (10 Periods)
Rural-Urban Linkages and Divisions
Unit 3: Social Institutions: Continuity and Change (12 Periods)
Family and Kinship
The Caste System
Unit 4: Market as a Social Institution (10 Periods)
Market as a Social Institution
Unit 5: Pattern of Social In quality and Exclusion (20 Periods)
Caste Prejudice, Scheduled Castes and Other Backward Classes
Marginalization of Tribal Communities
The Struggle for Women's Equality
The Protection of Religious Minorities
Caring for the Differently Abled
Unit 6: The Challenges of Cultural Diversity (20 Periods)
Problems of Communalism, Regionalism, Casteism and Patriarchy
Role of the State in a Plural and Unequal Society
What We Share
Unit 7: Suggestions for Project Work (16 Periods)
B. CHANGE AND DEVELOPMENT IN INDIA (48 Marks)
Unit 8: Structural Change (10 Periods)
Colonialism, Industrialization, Urbanization
Unit 9: Cultural Change (12 Periods)
Modernization, Westernization, Sanskritisation, Secularization
Social Reform Movements and Laws
Unit 10: The Story of Democracy (16 Periods)
The Constitution as an instrument of Social Change
Parties, Pressure Groups and Democratic Politics
Panchayati Raj and the Challenges of Social Transformation
Unit 11: Change and Development in Rural Society (10 Periods)
Land Reforms, Green Revolution and Agrarian Society
Unit 12: Change and Development in Industrial Society (14 Periods)
From Planned Industrialization to Liberalization
Changes in the Class Structure
Unit 13: Globalisation and Social Change (10 Periods)
Unit 14: Mass Media and Communication Process (14 Periods)
Unit 15: Social Movements (20 Periods)
Class-Based Movements: Workers, Peasants
Caste-Based Movements: Dalit Movement, Backward Castes, Trends in Upper Caste Responses
Women's Movements in Independent India
Tribal Movements
Environmental Movements
Prescribed Books:
1. Introducing Sociology, Class XI, Published by NCERT
2. Understanding Society, Class XI, Published by NCERT
3. Indian Society, Class XII, Published by NCERT
4. Social Change and Development in India, Class XII, published by NCERT
Question Paper Creator
Create papers in minutes
Print with your name & Logo
Download as PDF
5 Lakhs+ Questions
Solutions Included
Based on CBSE Syllabus
Best fit for Schools & Tutors