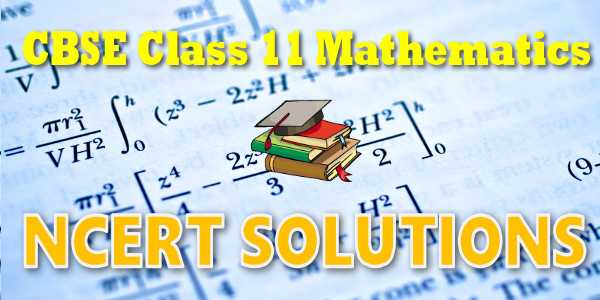 NCERT Solutions Chapter 01: Sets
The concept of set serves as a fundamental part of the present day mathematics. Today this concept is being used in almost every branch of mathematics. Sets are used to define the concepts of relations and functions. The study of geometry, sequences, probability, etc, requires the knowledge of sets. The theory of sets was developed by German mathematician Georg Cantor (1845-1918). He first encountered sets while working on "problems on trignometric series". In this Chapter, we discuss some basic definitions and operations involving sets.
NCERT Solutions for Class 11th Mathematics
NCERT Solutions Class 11 Mathematics PDF (Download) Free from myCBSEguide app and myCBSEguide website. Ncert solution class 11 Mathematics includes text book solutions. NCERT Solutions for CBSE Class 11 maths have total 16 chapters. Class 11 Mathematics ncert Solutions in pdf for free Download are given in this website. Ncert Mathematics class 11 solutions PDF and Mathematics ncert class 11 PDF solutions with latest modifications and as per the latest CBSE syllabus are only available in myCBSEguide.
NCERT Solutions for Class 11