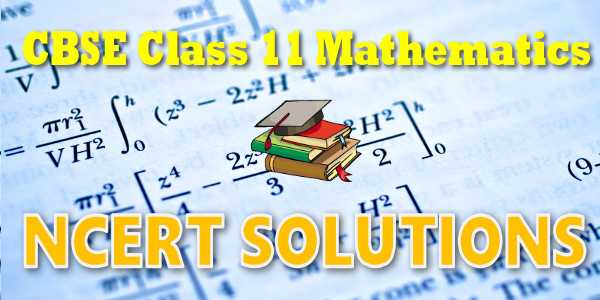 NCERT Solutions Chapter 11 Conic Sections
In the preceding Chapter 10,we have studied various forms of the equations of a line. In this Chapter,we shall study about some other curves,viz.,circles,ellipses,parabolas and hyperbolas.The names parabola and hyperbola are given by Apollonius. These curves are in fact, known as conic sections or more commonly conics because they can be obtained as intersections of a plane with a double napped right circular cone.
NCERT Solutions for Class 11th Mathematics
NCERT Solutions Class 11 Mathematics PDF (Download) Free from myCBSEguide app and myCBSEguide website. Ncert solution class 11 Mathematics includes text book solutions from book. NCERT Solutions for CBSE Class 11 maths have total 15 chapters. Class 11 Mathematics ncert Solutions in pdf for free Download are given in this website. Ncert Mathematics class 11 solutions PDF and Mathematics ncert class 11 PDF solutions with latest modifications and as per the latest CBSE syllabus are only available in myCBSEguide. NCERT 11 Mathematics Text book Solutions.
NCERT Solutions for Class 11