NCERT Exemplar Solutions for class 10 Science Management of Natural Resourc
NCERT Exemplar Solutions for class 10 Science Management of Natural Resources
NCERT 10th class Science exemplar book solutions for chapter 16 Management of Natural Resources are available in PDF format for free download. These ncert exemplar problem book chapter wise questions and answers are very helpful for CBSE board exam. CBSE recommends NCERT exemplar problem books and most of the questions in CBSE exam are asked from NCERT text books. Class 10 Science chapter wise NCERT exemplar solution for Science has all the chapters can be downloaded from our website and myCBSEguide mobile app for free.
Student Subscription
Unlock the exclusive content designed for the toppers
We will update content for this category shortly. Please visit this category after few days or subscribe to our newsletter by email for latest updates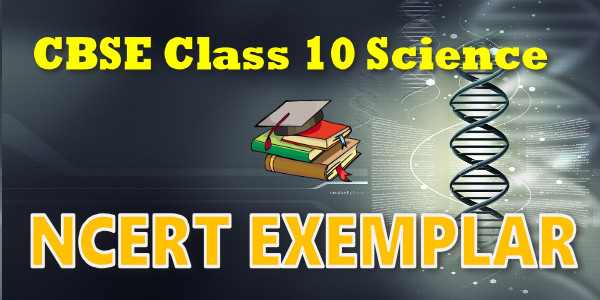 NCERT Exemplar Problems Solutions
NCERT Exemplar Problems Solutions (PDF Download) Free
NCERT Exemplar Problems Solutions for Class 10 Science PDF
NCERT Exemplar Problems Class 10 Science - CBSE
NCERT Exemplar Problems-Solutions Science class 11th
NCERT Exemplar Problems Solutions for Class 10 Science
NCERT BOOK Class 10 Science Exemplar PDF Download
NCERT Exemplar Problems class 10 Science
NCERT Class 10 Science Chapter-wise Exemplar Solutions
Chapter 1 - Chemical Reactions and Equations
Chapter 2 - Acids, Bases and Salts
Chapter 3 - Metals and Non-metals
Chapter 4 - Carbon and Its Compounds
Chapter 5 - Periodic Classification of Elements
Chapter 6 - Life Processes
Chapter 7 - Control and Coordination
Chapter 8 - How do Organisms Reproduce?
Chapter 9 - Heredity and Evolution
Chapter 10 - Light Reflection and Refraction
Chapter 11 - Human Eye and Colourful World
Chapter 12 - Electricity
Chapter 13 - Magnetic Effects of Electric Current
Chapter 14 - Sources of Energy
Chapter 15 - Our Environment
Chapter 16 - Management of Natural Resources
NCERT Exemplar Problem book and Solutions for Class 10th Science
NCERT exemplar problem book and Solutions Class 10 Science PDF (Download) Free from myCBSEguide app and myCBSEguide website. Ncert solution class 10 Science includes text book solutions. NCERT Solutions for CBSE Class 10 Science have total 16 chapters. Class 10 Science ncert exemplar problem and Solutions in pdf for free Download are given in this website. Ncert Science class 10 exemplar solutions PDF and Science ncert class 10 PDF exemplar problems and solutions with latest modifications and as per the latest CBSE syllabus are only available in myCBSEguide.
CHAPTER SIXTEEN Management of Natural Resources
We learnt in Class IX, about some natural resources like soil, air and water and how various components are cycled over and over again in nature. In the previous chapter we also learnt about the pollution of these resources because of some of our activities. In this chapter, we shall look at some of our resources and how we are using them. May be we should also think about how we ought to be using our resources so as to sustain the resources and conserve our environment. We shall be looking at our natural resources like forests, wild-life, water, coal and petroleum and see what are the issues at stake in deciding how these resources are to be managed for sustainable development.
We often hear or read about environmental problems. These are often global-level problems and we feel helpless to make any changes. There are international laws and regulations, and then there are our own national laws and acts for environmental protection. There are also national and international organisations working towards protecting our environment.
NCERT Exemplar Problems & Solutions