NCERT Exemplar Solutions for class 10 Science Light Reflection and Refracti
NCERT Exemplar Solutions for class 10 Science Light Reflection and Refraction
NCERT 10th class Science exemplar book solutions for chapter 10 Light Reflection and Refraction are available in PDF format for free download. These ncert exemplar problem book chapter wise questions and answers are very helpful for CBSE board exam. CBSE recommends NCERT exemplar problem books and most of the questions in CBSE exam are asked from NCERT text books. Class 10 Science chapter wise NCERT exemplar solution for Science has all the chapters can be downloaded from our website and myCBSEguide mobile app for free.
Student Subscription
Unlock the exclusive content designed for the toppers
We will update content for this category shortly. Please visit this category after few days or subscribe to our newsletter by email for latest updates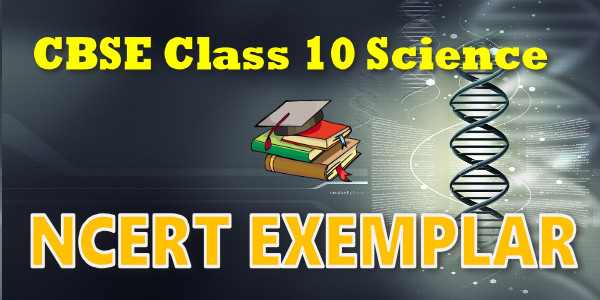 NCERT Exemplar Problems Solutions
NCERT Exemplar Problems Solutions (PDF Download) Free
NCERT Exemplar Problems Solutions for Class 10 Science PDF
NCERT Exemplar Problems Class 10 Science - CBSE
NCERT Exemplar Problems-Solutions Science class 11th
NCERT Exemplar Problems Solutions for Class 10 Science
NCERT BOOK Class 10 Science Exemplar PDF Download
NCERT Exemplar Problems class 10 Science
NCERT Class 10 Science Chapter-wise Exemplar Solutions
Chapter 1 - Chemical Reactions and Equations
Chapter 2 - Acids, Bases and Salts
Chapter 3 - Metals and Non-metals
Chapter 4 - Carbon and Its Compounds
Chapter 5 - Periodic Classification of Elements
Chapter 6 - Life Processes
Chapter 7 - Control and Coordination
Chapter 8 - How do Organisms Reproduce?
Chapter 9 - Heredity and Evolution
Chapter 10 - Light Reflection and Refraction
Chapter 11 - Human Eye and Colourful World
Chapter 12 - Electricity
Chapter 13 - Magnetic Effects of Electric Current
Chapter 14 - Sources of Energy
Chapter 15 - Our Environment
Chapter 16 - Management of Natural Resources
CBSE class 10th Science have two books. Each book has chapters and topics.
NCERT Science Book Class 10
NCERT Exemplar Problem book for class 10 Science
Here is the list of topics covered under each chapter of class 10 Science NCERT text book.
NCERT Exemplar Problem book and Solutions for Class 10th Science
NCERT exemplar problem book and Solutions Class 10 Science PDF (Download) Free from myCBSEguide app and myCBSEguide website. Ncert solution class 10 Science includes text book solutions. NCERT Solutions for CBSE Class 10 Science have total 16 chapters. Class 10 Science ncert exemplar problem and Solutions in pdf for free Download are given in this website. Ncert Science class 10 exemplar solutions PDF and Science ncert class 10 PDF exemplar problems and solutions with latest modifications and as per the latest CBSE syllabus are only available in myCBSEguide.
CHAPTER TEN Light Reflection and Refraction
We see a variety of objects in the world around us. However, we are unable to see anything in a dark room. On lighting up the room, things become visible. What makes things visible? During the day, the sunlight helps us to see objects. An object reflects light that falls on it. This reflected light, when received by our eyes, enables us to see things. We are able to see through a transparent medium as light is transmitted through it. There are a number of common wonderful phenomena associated with light such as image formation by mirrors, the twinkling of stars, the beautiful colours of a rainbow, bending of light by a medium and so on. A study of the properties of light helps us to explore them.
NCERT Exemplar Problems & Solutions
NCERT exemplar text books are available in NCERT official website for free download. To download sample paper for class 10 Science, Social Science, Mathematics, English Communicative, English Language and Literature, Hindi Course-A, Hindi Course-B, Sanskrit, Foundation of IT, French, Painting, Home Science, Music; do check myCBSEguide app or website. myCBSEguide provides sample papers with solution, test papers for chapter-wise practice, NCERT solutions, NCERT Exemplar solutions, quick revision notes for ready reference, CBSE guess papers and CBSE important question papers. Sample Paper all are made available through the best app for CBSE students and myCBSEguide website.