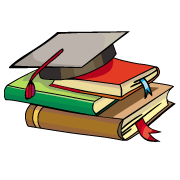 myCBSEguide App
Download the app to get CBSE Sample Papers 2023-24, NCERT Solutions (Revised), Most Important Questions, Previous Year Question Bank, Mock Tests, and Detailed Notes.
Install Now
We are offering our services to CBSE, JEE, NEET, CUET, NDA and CTET students for many years. And recently we have started courses for UP Board students too. Now the students, teachers, coaching institutes and schools affiliated to UP Board can use the myCBSEguide App for studies.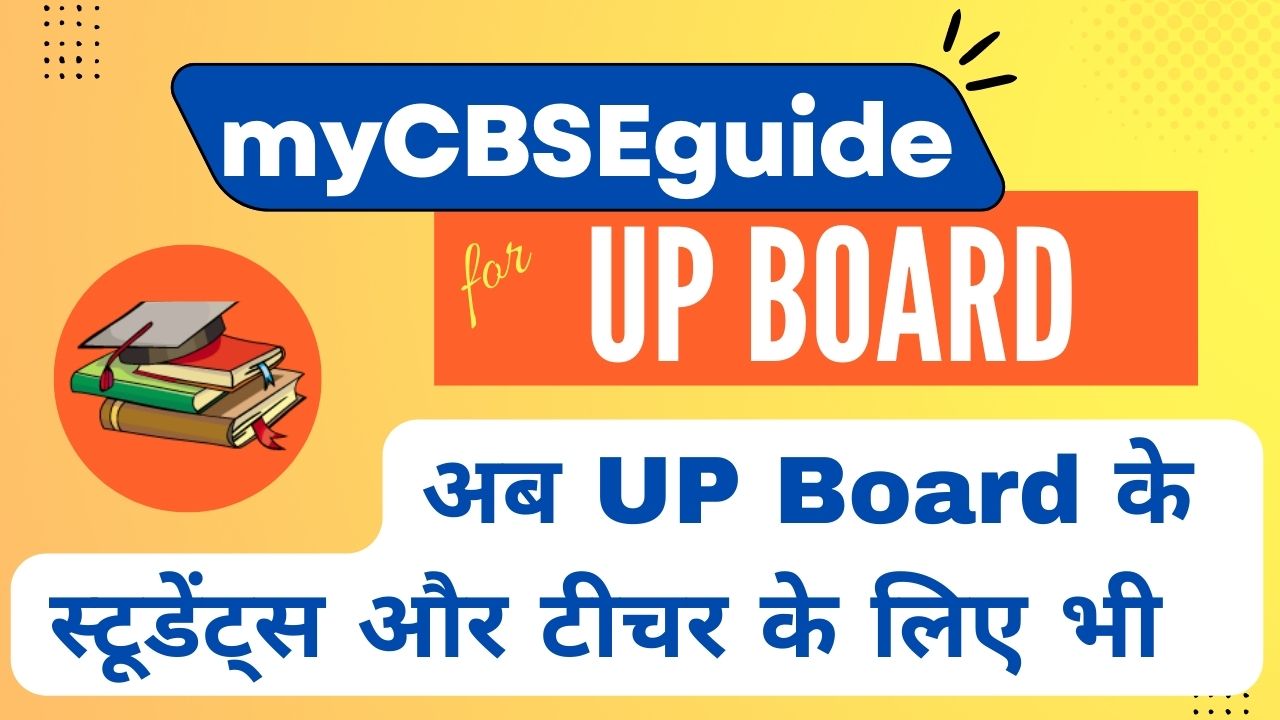 myCBSEguide App for UP Board
As you know, we are serving CBSE students and teachers since 2007. It is the most popular app among CBSE students and teachers. Recently, UP Board and some other state boards adopted the NCERT curriculum. As we have been working on this vertical for the past 15 years, we decided to extend our services to UP Board students too.
Hindi Medium course Content for UP Board
We have been working on the English medium only. So, it was the biggest challenge for us. We took help from NCERT textbooks and designed courses for UP Board students. As on date, class 10 is ready in completely Hindi medium and we are working on other classes.
Let's discuss what exactly we offer to UPMSP students and teachers. There are two packages, one for students and the other for teachers, schools and coaching institutes.
UP Board Student Subscription
We have designed a very special course for UP board students. It is bouquet comprises everything that a student needs to score high in exams.
Revision Notes in Hindi Medium
UP Board Previous Year Question Bank
UPMSP Model Question Papers
Chapter-wise Test Papers
Chapter-wise Online MCQ Tests
Mock Tests based on Latest Syllabus
NCERT Solutions in Hindi medium
NCERT Exemplar Solutions in Hindi medium
Collection of learning Videos from YouTube
All Important Questions
Latest News and Updates on UPMSP
You can get them all on the myCBSEguide app under UP Board. Just download the app from google playstore and select your class and subject under the module UP Board.
Test Generator for UP Board Schools
If you are teaching UP Board students and feel that creating question papers and taking tests is a time-consuming process, we have a test generator for you. It creates question papers online in 2 minutes. You can also conduct an online MCQ test on Examin8 App for free.
Here is how our test generator can help UP Board teachers, tutors, schools and coaching institutes.
Create a question paper PDF online in 2 minutes with your own name and logo.
Conduct online Mock Tests and get detailed result analysis instantly.
Create batches and manage students online.
Share your notes and assignment with students securely.
Upload YouTube videos and share them with students easily.
Teachers can get it on
UPMSP Model Papers in Hindi Medium
The myCBSEguide app is providing the latest model papers for UPMSP board students in Hindi medium. These question papers are based on the new syllabus of the UP Board. We are following the NCERT curriculum so that the board students for Uttar Pradesh should get exactly similar exam papers.
उ प्र बोर्ड के विद्यार्थी भी अब हिंदी माध्यम में बेहतरीन स्टडी मटीरीयल प्राप्त कर सकते हैं। हमारी myCBSEguide ऐप के माध्यम से अब आप न केवल एनसीईआरटी के प्रश्न-उत्तर डाउनलोड कर सकते हैं बल्कि इसमें बहुत से मॉडल पेपर और चैप्टर टेस्ट्स भी दिए गये हैं जिन्हें आप डाउनलोड कर सकते हैं। इतना ही नहीं, हम जिस तरह का क्वालिटी कांटेंट पिछले पंद्रह वर्षों से CBSE स्टूडेंट्स को दे रहे थे टीक वैसा ही कांटेंट अब आप भी प्राप्त कर सकते हैं।
इसीलिए हम आपसे myCBSEguide ऐप  डाउनलोड करने का अनुरोध करते हैं। यह ऐप  आपको निश्चित तौर पर सफलता प्राप्त करने में सहायक सिद्ध होगी।
You can get access to myCBSEguide through
Complete Guide for UP Board
We have been a complete guide for CBSE students since 2007. Now we are working on being a complete guide for UP Board students too. We have already added study material and practice questions for class 10 Ganit, Vigyan, and Samajik Vigyan. We are also, adding class 9 to 12 all major subejcts in both Hindi and English medium.

Test Generator
Create question paper PDF and online tests with your own name & logo in minutes.
Create Now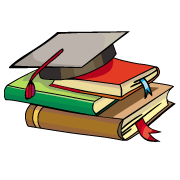 myCBSEguide
Question Bank, Mock Tests, Exam Papers, NCERT Solutions, Sample Papers, Notes
Install Now