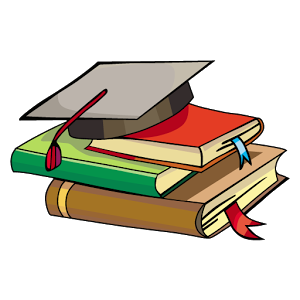 myCBSEguide App
Complete Guide for CBSE Students
NCERT Solutions, NCERT Exemplars, Revison Notes, Free Videos, CBSE Papers, MCQ Tests & more.
Download Now
Is scoring high in an examination becoming the be-all and end-all of our education system ? The focus is back on rote learning and mugging, as the race for marks gets crazier. Going by recent trends, experts and educationists fear that education has become exam-centric , while learning is taking a backseat.
Calling for a serious analysis of the results of the Central Board of Secondary Education (CBSE) and other educational boards, former director of the National Council of Educational Research and Training ( NCERT) J S Rajput said that the evaluation system needs a relook. "Our assessment system has not been able to make proper differentiation of learner attainment in the board examination . Even the trend, policies and evaluation guidelines have been made to ensure high scoring opportunities. Thirty years back, someone scoring 80% would have been considered a genius. The negative aspect of our evaluation system is coming to the fore now. CBSE must immediately conduct a proper review of its evaluation system. If the board continues with these high scoring policies, other creative aspects in a student like painting and music will be lost forever," said Rajput.
Terming the score of 100% across four or five subjects by a student as 'ridiculous' , former chairman of UGC and the chairman of the NCERT's National Curriculum Framework 2005, Professor Yashpal said: "No one can get 100% is so many subjects. Clearly, we can see the emphasis on rote learning, and an exam oriented approach, which is killing creativity and soft skills. This is a conspiracy of examiners, schools and coaching industry."
But former CBSE chairman Ashok K Ganguly differed and said that absolute numbers are misleading and the increasing numbers of students and the corresponding percentage of high scorers should be the indicator. "Any evaluation gives a normal probability of distribution where 2% to 4% will be put in high scorers and 2% to 4% in the lowest rank. So the percentage of high scorers has remained the same over the years. The problem is of a completely different nature. First, if we don't have top class institutions for 21,000 high scorers , think about the rest. Everyone aspires to be in institutions like Delhi University because the standards in non-metropolitan towns have declined."
"But what is a matter of concern regarding high scorers is not the number of high scorers, but the fact that students are scoring 100% across subjects at will. That needs to be evaluated by all Boards," added Ganguly.
School principals meanwhile feel that the system is getting more exam-oriented at Class XII level and the question pattern and evaluation guidelines are helping the cause. According to the principal of Kulachi Hansraj Model School, Ashok Vihar, Pammi Datta , "Questions are getting objective and it has become easier to score. The evaluation guidelines too ensure high scores. CCE in Class X has managed to curb the race for marks and its introduction in Class XII and giving grades can address this issue."
But educationist Anil Sadgopal sees this as a crisis of India's education policy. Claiming that even as the 11th Plan is coming to an end only 40% of the total outlay for education has been utilized, Sadgopal said: "Barring a few IITs, IIMs and public-private model initiatives primarily for commercialization of education, nothing has been done for the 500-odd existing government-run universities , government run-schools and 2,000-odd colleges. Scoring high marks is a micro level issue. But these students flying abroad or joining private institutions is because of the decrease in the number of good institutions. And there is historical evidence, the few exceptions apart, that private institutions don't give good education."
Source : The Times of India
---

Test Generator
Create Papers with your Name & Logo
Try it Now (Free)
---