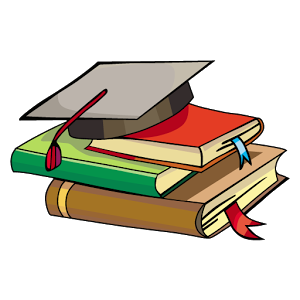 myCBSEguide App
CBSE, NCERT, JEE Main, NEET-UG, NDA, Exam Papers, Question Bank, NCERT Solutions, Exemplars, Revision Notes, Free Videos, MCQ Tests & more.
Install Now
NCERT Solutions for Class 7 Social Science Political Science equality in Indian democracy book solutions are available in PDF format for free download. These ncert book chapter wise questions and answers are very helpful for CBSE exam. CBSE recommends NCERT books and most of the questions in CBSE exam are asked from NCERT textbooks. Class 7 Social Science chapter wise NCERT solution for Social Science part 1 part 2 and Part 3  for all the chapters can be downloaded from our website and myCBSEguide mobile app for free.
NCERT Solutions for Political Science Class 7 Download as PDF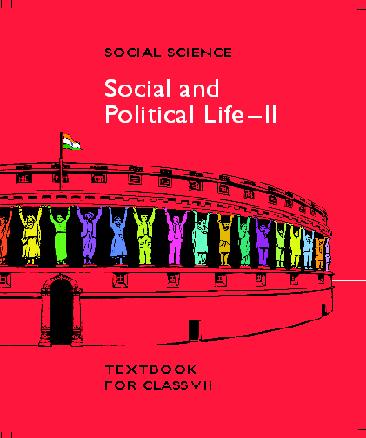 NCERT Class 7 Social Science Chapter Wise Solutions
Geography
Environment
Inside our earth
Our Changing Earth
Air
Water
Natural Vegetation and Wild Life
Human environment-settlement transport and communication
Human-environment interactions the tropical and the subtropical region
Life in the temperate grasslands
Life in the deserts
History
Racing changes through a thousand years
New kings and kingdoms
The Delhi Sultans
The Mughal Empire
Rules and buildings
Towns, traders and craftspersons
Tribes, nomads and settled communities
Devotional paths to the divine
The making of regional cultures
Eighteenth-century political formations
Political Science
Equality in Indian democracy
Role of the government in health
How the state government works
Growing up as boys and girls
Women change the world
Media and advertising
Understanding advertising
Markets
A shirt in the market
NCERT Solutions for Class 7 Social Science Political Science equality in Indian democracy 
Q1: In a democracy why is universal adult franchise important?

Ans:
The universal adult franchise is a very important aspect of all the democracies of the world.
It means that all adults, irrespective of their caste, religion, gender, and social and economic backgrounds are allowed to cast their vote.
 By voting Right, the citizens participate in creating their government.
It is based on the idea of equality.
It makes the government more accountable, responsible and legitimate towards people.
---
Q2: Re-read the box on Article 15 and state two ways in which this Article addresses inequality?

Ans:
Article 15, states that all citizens of India can go to public places like shops, public restaurants, hotels, and places of public entertainment, etc. All citizens of India cannot be stopped to enter in these public places based on religion, race, caste, sex, place of birth, (In simple words this article states that no person shall be discriminated on the basis of religion, race, caste, sex or place of birth)
Article 15, also specifically mentions that any citizen irrespective of his or her background can use wells, tanks, bathing ghats, roads and places of public resort maintained wholly or partly out of State funds or dedicated to the use of the general public. (In simple words this article states that all the citizens have equal access to public places like public parks, museums, wells, bathing ghats and temples etc. However, the State may make any special provision for women and children)
---
Q3: In what ways was Omprakash Valmiki's experience similar to that of the Ansaris?

Ans: The experiences of Omprakash Valmiki and the Ansaris were similar.
The dignity of both Omprakash Valmiki and Ansari was violated because of the way in which they were treated.
Both  Omprakash Valmiki and Ansaris treated unequally by their fellow citizens.
Both of them suffered unequal treatment and were discriminated at the individual level because they belonged to different castes or religions.
Both these incidents also show that though the law enforces equality, such inequalities exist within our society.
The self-respect of both Omprakash Valmiki and Ansari was also hurt badly.
---
Q4: What do you understand by the term "all persons are equal before the law"? Why do you think it is important in a democracy?

Ans: The term 'all persons are equal before the law' means every person, from the president of the country to the ordinary citizen of the country, has to obey the laws mentioned in the constitution of India. This term is entitled that no person can be discriminated against on the basis of caste, religion, race, place of birth, or gender.
It is important in democracy due to the following reasons:
It is the spirit of democracy.
It provides the people equal opportunity to defend themselves in public court.
It is the most important aspect of democracy.
It ensures that the government will take care of the needs of all the citizens and fulfill them.
It safeguards the interests of people and ensures that all persons have access to all public resources.
It also ensures that no one will be given more preference for the same crime.
 It also reflects the true nature of democracy.
---
Q5: The Government of India passed the Disabilities Act in 1995. This law states that persons with disabilities have equal rights and that the government should make possible their full participation in society. The government has to provide free education and integrate children with disabilities into mainstream schools. This law also states that all public places including buildings, schools, etc., should be accessible and provided with ramps.
Look at the photograph and think about the boy who is being carried down the stairs. Do you think the above law is being implemented in his case? What needs to be done to make the building more accessible for him? How would his be carried down the stairs affect his dignity as well as his safety?

Ans: No, the Disabilities Act is not being followed here. This is also a violation of Article 15 because physically disabled persons should be able to access public places. All buildings must have proper ramps, guidelines, and other accessibility measures. The way the boy is being carried down the stairs affects his dignity. Besides, this method is not safe. It affects the dignity of the boy because every time he has to depend on others for mobility.
Carrying the wheelchair as shown in the figure is dangerous. An imbalance can cause physical injury to the boy. This "charity based" approach has a negative impact on the boy's mind and reduces his sense of independence.
It is important such needs be addressed through 'rights-based' approach i.e. all persons believe that they have an equal share of the public resources. The government should ensure that disabled people are able to access public resources with ease.
NCERT solutions for Class 7 Social Science
NCERT Solutions Class 7 Social Science PDF (Download) Free from myCBSEguide app and myCBSEguide website. Ncert solution class 7 Social Science includes textbook solutions from part 1 and part 2 and part 3  NCERT Solutions for CBSE Class 7 Social Science have total 30 chapters. 7 Social Science NCERT Solutions in PDF for free Download on our website. Ncert Social Science class 7 solutions PDF and Social Science ncert class 7 PDF solutions with latest modifications and as per the latest CBSE syllabus are only available in myCBSEguide.
CBSE app for Class 7
To download NCERT Solutions for class 7 Social Science, Computer Science, Hindi, English, Maths Science do check myCBSEguide app or website. myCBSEguide provides sample papers with solution, test papers for chapter-wise practice, NCERT solutions, NCERT Exemplar solutions, quick revision notes for ready reference, CBSE guess papers and CBSE important question papers. Sample Paper all are made available through the best app for CBSE students and myCBSEguide website.
---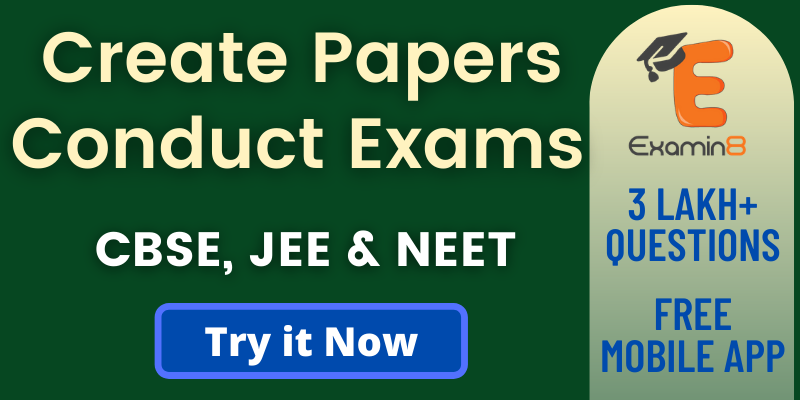 ---