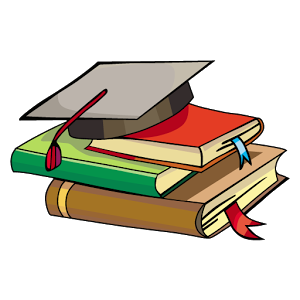 myCBSEguide App
CBSE, NCERT, JEE Main, NEET-UG, NDA, Exam Papers, Question Bank, NCERT Solutions, Exemplars, Revision Notes, Free Videos, MCQ Tests & more.
Install Now
NCERT Solutions for Class 4 EVS A Busy Month book solutions are available in PDF format for free download. These ncert book chapter wise questions and answers are very helpful for CBSE exam. CBSE recommends NCERT books and most of the questions in CBSE exam are asked from NCERT text books. Class 5 EVS chapter wise NCERT solution for Science Book all the chapters can be downloaded from our website and myCBSEguide mobile app for free.
NCERT solutions for Class 4 EVS Download as PDF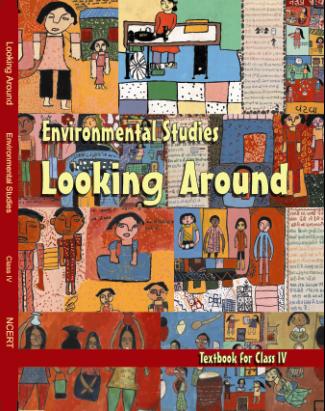 NCERT Class 4 EVS Chapter wise Solutions
Going To School
Ear To Ear
A Day With Nandu
The Story of Amrita
Anita  And The Honeybees
Omana's Journey
From The Window
Reaching Grand Mother's House
Changing Families
Hu Tu Tu Hu Tu Tu
Valley Of Flowers
Changing Times
A River's Tale
Basva's Farm
From Market To Home
A Busy Month
Nandita In Mumbai
Too Much Water Too Little Water
Abdul In The Garden
Eating  Together
Food And Fun
The World In My Home
Pocham  palli
Home And Abroad
NCERT Solutions for Class 4 EVS A Busy Month
Q.1. How many years ago did Gijubhai write this letter?
Ans. About 71 years.
---
NCERT Solutions for Class 4 EVS A Busy Month
Q.2. This letter talks about many different birds. How many of these birds have your seen?
Ans. I have seen dove, Indian robin, crow koel, barbet, sunbird, etc.
---
Q.3. How many other birds have your seen?
Ans. Many for example, sparrow.
---
NCERT Solutions for Class 4 EVS A Busy Month
Q.4. Have you seen a bird's nest? Where did you see it?
Ans. Yes. On the branch of a tree.
---
Q.5. Which is your favorite bird? Can you show your friends in the class how it flies, and what sound it makes?
Ans. My favorite bird is koel.
---
NCERT Solutions for Class 4 EVS A Busy Month
Q.6. Guess this bird: A crown on the head and coins on the tail. So many shades of blue from top to tail.
A clue: It is our national bird.
Ans. Peacock.
---
Q.7. Do you know of any other bird that makes its nest in a tree trunk like the barbet does?
Ans. Woodpecker.
---
NCERT Solutions for Class 4 EVS A Busy Month
Q.8. If there is a nest inside or around your house. Look at it carefully. Remember, do not go near to the nest, and do not touch it. If you do, then the bird will not come to the nest ageing.
Observe the nest for some days and note down some things:
(i)   Where is the nest made?
Ans. On a branch.
(ii)  What is the nest made of?
Ans. Straw, dried leaves.
(iii) Is the nest complete, or are the birds still making it?
Ans. It is complete.
(iv) Can you recognise what bird it is?
Ans. It is a sparrow.
(v)  What things does the bird bring to the nest?
Ans. Straw.
(vi) Is there any bird sitting on the nest?
Ans. Yes.
(vii) Do you think there are eggs in the nest?
Ans. Yes.
(viii)   Can you hear nay sounds-chee chee-from the nest?
Ans. Yes.
(ix) If there are chicks  in the nest, what do the parent birds brings for them to eat?
Ans. Insects, grains.
(x)   how many times in one hour do the birds come to the nest?
Ans. Two to three times.
(xi) After how many days did the chicks leave the nest?
Ans. One and half month.
(xii) Make picture of the nest that you observed.
Ans. Nest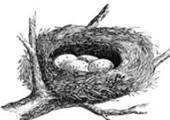 ---
Q.9. You have seen how birds use many different things to make their nests. Use some of these to make a nest. Make a small paper bird to put in the nest.
Find out about your own teeth and write (Page 135)
Ans.

---
NCERT Solutions for Class 4 EVS A Busy Month
Find out more (Page 135)
Q.1. Look at each other's teeth. Are there different kinds of teeth. Draw the front teeth. Draw on front teeth and on back teeth in the boxes given below.
Ans.
Front teeth

Back teeth

---
Q.2. Can you see any difference between these teeth?
Ans. The front teeth are flat. The back teeth are round.
---
Page 136
Q.1. Draw a Picture. How would you look if you had no teeth?
Ans.

---
NCERT Solutions for Class 4 EVS A Busy Month
Q.2. Find out from old people who do not have teeth, what are the kind of things that they cannot eat.
Ans. They cannot eat hard things. They cannot eat iaddoo, tandoori roti, etc.
NCERT Solutions for Class 4 EVS Chapter 16 A Busy Month
NCERT Solutions Class 4 EVS PDF (Download) Free from myCBSEguide app and myCBSEguide website. Ncert solution class 4 EVS includes text book solutions for CBSE Class 4 EVS have total 24 chapters. 4 EVS NCERT Solutions in PDF for free Download on our website. Ncert EVS class 4 solutions PDF Science ncert class 4 PDF solutions with latest modifications and as per the latest CBSE syllabus are only available in myCBSEguide.
NCERT Solutions for Science Class 3rd to 12th
CBSE app for Class 4
To download NCERT Solutions for class 4 EVS, Hindi ,English, Maths do check myCBSEguide app or website. myCBSEguide provides sample papers with solution, test papers for chapter-wise practice, NCERT solutions, NCERT Exemplar solutions, quick revision notes for ready reference, CBSE guess papers and CBSE important question papers. Sample Paper all are made available through the best app for CBSE students and myCBSEguide website.
---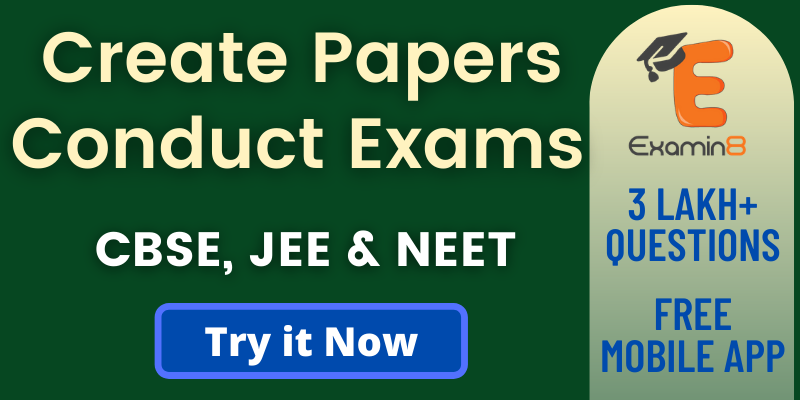 ---