NCERT Solutions for class 12 English Core Flamingo Lost Spring Class 12 English Core Class book solutions are available in PDF format for free download. These ncert book chapter wise questions and answers are very helpful for CBSE board exam. CBSE recommends NCERT books and most of the questions in CBSE exam are asked from NCERT text books. Class 12 English Core chapter wise NCERT solution for English Core part 1 and English Core part 2 for all the chapters can be downloaded from our website and myCBSEguide mobile app for free.
Download NCERT solutions for Flamingo Lost Spring  as PDF.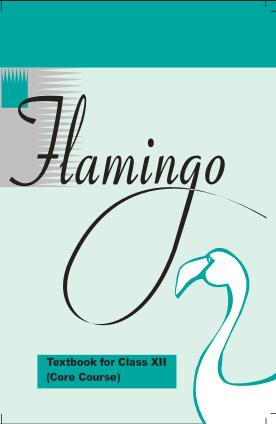 NCERT Class 12 English Core Chapter wise Solutions
Flamingo – Prose
1: The Last Lesson (Alphonse Daudet)
2: Lost Spring (Anees Jung)
3: Deep Water (William Douglas)
4: The Rattrap (Selma Lagerlof)
5: Indigo (Louis Fischer)
6: Going Places (A. R. Barton)
Flamingo – Poetry
1: My Mother at Sixty – Six (Kamala Das)
2: An Elementary School Classroom in a Slum (Stephen Spender)
3: Keeping Quiet (Pablo Neruda)
4: A Thing of Beauty (John Keats)
5: Aunt Jennifer's Tigers (Adrienne Rich)
Vistas – Supplementary Reader
1: The Third Level (Jack Finney)
2. The Tiger King (Kalki)
3. Journey to the end of the Earth (Tishani Doshi)
4. The Enemy Pearl (S. Buck)
5. Should Wizard hit Mommy (John Updike)
6. On the face of It (Susan Hill)
7. Evans Tries an O-level (Colin Dexter)
NCERT Solutions for class 12 English Core Flamingo Lost Spring
1. Notice these expressions in the text. Infer their meaning from the context.
Looking for:
Slog their daylight hours:
Roof over his head:
Perpetual state of poverty:
Dark hutments:
Imposed the baggage on the child:
Think As you Read
1. What is Saheb looking for in the garbage dumps? Where is he and where has he come from?
2. What explanations does the author offer for the children not wearing footwear?
3. Is Saheb happy working at the tea-stall? Explain.
---
1. What makes the city of Firozabad famous?
2. Mention the hazards of working in the glass bangles industry.
3. How is Mukesh's attitude to his situation different from that of his family?
Understanding the Text
1. What could be some of the reasons for the migration of people from villages to cities
2. Would you agree that promises made to poor children are rarely kept? Why do you think this happens in the incidents narrated in the text?
3. What forces conspire to keep the workers in the bangle industry of Firozabad in poverty?
Talking about the Text
1. How, in your opinion, can Mukesh realise his dream?
2. Mention the hazards of working in the glass bangles industry.
3. Why should child labour be eliminated and how?
Thinking about Language
1. Carefully read the following phrases and sentences taken from the text. Can you identify the literary device in each example?
1. Saheb-e-Alam which means the lord of the universe is directly in contrast to what Saheb is in reality.
2. Drowned in an air of desolation.
3. Seemapuri, a place on the periphery of Delhi yet miles away from it, metaphorically.
4. For the children it is wrapped in wonder; for the elders it is a means of survival.
5. As her hands move mechanically like the tongs of a machine, I wonder if she knows the sanctity of the bangles she helps make.
6. She still has bangles on her wrist, but not light in her eyes.
7. Few airplanes fly over Firozabad.
8. Web of poverty.
9. Scrounging for gold.
10. And survival in Seemapuri means rag-picking. Through the years, it has acquired the proportions of a fine art.
11. The steel canister seems heavier than the plastic bag he would carry so lightly over his shoulders.

NCERT Solutions for Class 12 English Core
NCERT Solutions Class 12 English Core PDF (Download) Free from myCBSEguide app and myCBSEguide website. Ncert solution class 12 English Core includes text book solutions from both part 1 and part 2. NCERT Solutions for CBSE Class 12 English Core have total 22 chapters. 12 English Core NCERT Solutions in PDF for free Download on our website. Ncert English Core class 12 solutions PDF and English Core ncert class 12 PDF solutions with latest modifications and as per the latest CBSE syllabus are only available in myCBSEguide
CBSE app for Class 12
To download NCERT Solutions for class 12 Physics, Chemistry, Biology, History, Political Science, Economics, Geography, Computer Science, Home Science, Accountancy, Business Studies and Home Science; do check myCBSEguide app or website. myCBSEguide provides sample papers with solution, test papers for chapter-wise practice, NCERT solutions, NCERT Exemplar solutions, quick revision notes for ready reference, CBSE guess papers and CBSE important question papers. Sample Paper all are made available through the best app for CBSE students and myCBSEguide website.

Test Generator
Create question paper PDF and online tests with your own name & logo in minutes.
Create Now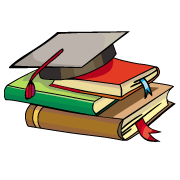 myCBSEguide
Question Bank, Mock Tests, Exam Papers, NCERT Solutions, Sample Papers, Notes
Install Now