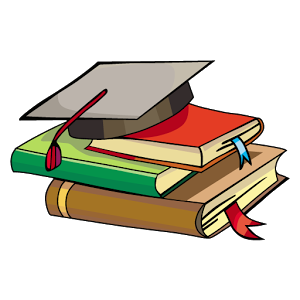 myCBSEguide App
CBSE, NCERT, JEE Main, NEET-UG, NDA, Exam Papers, Question Bank, NCERT Solutions, Exemplars, Revision Notes, Free Videos, MCQ Tests & more.
Install Now
NCERT Solutions for Class 7 Social Science Political Science Role of the government in health book solutions are available in PDF format for free download. These ncert book chapter wise questions and answers are very helpful for CBSE exam. CBSE recommends NCERT books and most of the questions in CBSE exam are asked from NCERT textbooks. Class 7 Social Science chapter wise NCERT solution for Social Science part 1 part 2 and Part 3  for all the chapters can be downloaded from our website and myCBSEguide mobile app for free.
NCERT solutions for Political Science Class 7 Download as PDF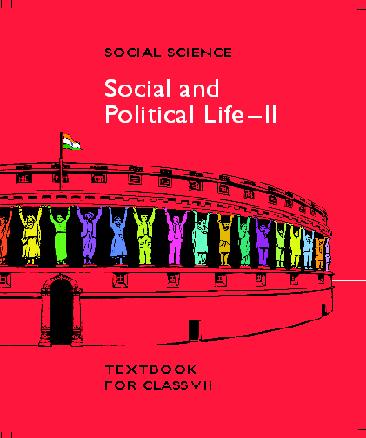 NCERT Class 7 Social Science Chapter Wise Solutions
Geography
Environment
Inside our earth
Our Changing Earth
Air
Water
Natural Vegetation and Wild Life
Human environment-settlement transport and communication
Human-environment interactions the tropical and the subtropical region
Life in the temperate grasslands
Life in the deserts
History
Racing changes through a thousand years
New kings and kingdoms
The Delhi Sultans
The Mughal Empire
Rules and buildings
Towns, traders and craftspersons
Tribes, nomads and settled communities
Devotional paths to the divine
The making of regional cultures
Eighteenth-century political formations
Political Science
Equality in Indian democracy
Role of the government in health
How the state government works
Growing up as boys and girls
Women change the world
Media and advertising
Understanding advertising
Markets
A shirt in the market
NCERT Solutions for Class 7 Social Science Political Science Role of the government in health
Q1: In this chapter you have read that health is a wider concept than illness. Look at this quote from the Constitution and explain the terms 'living standard' and 'public health' in your own words.
An important part of the Constitution says it is the "duty of the State to raise the level of nutrition and the standard of living and to improve public health."

Ans: Living Standard refers to the level of wealth, comfort, material goods, and necessities available to a certain socio-economic class in a certain geographic area, usually in a country. It is closely related to the quality of life. In well constructed urban areas, standard of living is far better than underdeveloped rural areas. Clean, pollution free surroundings lead to good living standards whereas living in areas of dirty, poor sanitation and dusty lands leads to poor living standards.
Public Health is the science and art of preventing disease, prolonging life and promoting human health through organised efforts. It also refers to the wellness of all people, irrespective of caste, religion, gender, or economic status to remain healthy and free from any disease. Right to life is everyone's right without any discrimination. That is why the healthcare is "public" and every individual is entitled to healthcare provided by the government.
---
Q2: What are the different ways through which the government can take steps to provide healthcare for all? Discuss.

Ans: The different ways through which the government can take steps to provide healthcare for all are:
It is the primary duty of the government to ensure the welfare of the people and provide healthcare to all.
The government could increase the number of hospitals or medical vans in rural and remote places for better access to healthcare.
Sanitation facilities and proper drainage system could be improved.
With the help of different agencies, the government could provide efficient filters for clean and safe drinking water.
Proper garbage dumps and disposable bags should be provided and maintained.
Through different campaigns and educational programmes, people should be made aware of different health problems. For example, people are made aware of diseases such as diarrhea and dysentery due to poor hygiene through advertisements.
Special treatment must be there for women, who are a vital part of our society. Specialised care is needed for young mothers and pregnant women, especially those who live in remote areas.
Medicines should be available either at free costs or at very low costs.
Even proper toilets and washrooms should be provided and maintained at every corner.
The government should also invest more in healthcare and ensure that funds are used appropriately for providing the public with healthcare facilities.
The government should safeguard the right to life of every person.
It is the government's duty to provide necessary health services, including treatment in emergency situations.
We need appropriate health care facilities such as health centres, hospitals, laboratories for testing, ambulance services, blood banks etc.
In order to run these facilities we need health workers, nurses, qualified doctors and other health professionals who can advice, diagnose and treat illnesses.
Clean drinking water and pollution free environment should be provided by the government.
The government should take action to prevent the spread of diseases like TB, Malaria, jaundice, cholera, diarrhea etc.
These are some of the ways for the improvement of public health which if implemented properly, could definitely bring a positive change in our society.
---
Q3. What differences do you find between private and public health services in your area? Use the following table to compare and contrast these.
Ans:
| | | |
| --- | --- | --- |
| Facility | Cost of Services | Availability of service |
| Private | Expensive (high cost) | The service is easily available as private health centers use modern and advanced techniques. They are also not very crowded.They are more accountable to the patients |
| Public | Cheap (low cost) | It is difficult to avail proper services as there is a lack of equipment. The public health centers are very crowded and service is very slow and inefficient. |
The table above concludes that private health centres provide efficient quality services. Even in rural areas we can find Registered Medical Practitioner (RMP). Doctors are well educated and qualified and provide best facilities to their patients, and hence the health centres are costly. There are many shops which sell medicines. On the other hand, public health centres, lacking in infrastructure, provide services which don't match with the advanced techniques used by private ones but these facilities are cheaper in cost and are easily used by poor people. They are also very poorly maintained without any hygiene. The resources needed to run these public services are obtained from the money we pay to the government as taxes. Preventing the spread of diseases like cholera, typhoid etc has to be organised by the government with the participation of the people.
---
Q4 : 'Improvement in water and sanitation can control many diseases.' Explain with the help of examples.

Ans: Improvement in water and sanitation can control numerous diseases especially water borne diseases. There are several diseases that spread through contaminated water, for example, cholera, malaria, jaundice, typhoid, diarrhea, dysentery, etc.
By ensuring that clean safe water is available to all, such diseases can be prevented.
Examples –
Regular checks of water coolers, roof tops and wherever the water is stagnant should be conducted in every house. These checks could prevent mosquito breeding and could save many lives.
The government should check the quality of water provided at regular intervals.
Proper checks on waste disposal and sewerage treatment should be ensured.
Awareness should be created among the public about the causes of water borne diseases.
People should be educated on the consequences of the consumption and use of contaminated water. That way, the diseases can be controlled.
NCERT solutions for Class 7 Social Science
NCERT Solutions Class 7 Social Science PDF (Download) Free from myCBSEguide app and myCBSEguide website. Ncert solution class 7 Social Science includes text book solutions from part 1 and part 2 and part 3  NCERT Solutions for CBSE Class 7 Social Science have total 30 chapters. 7 Social Science NCERT Solutions in PDF for free Download on our website. Ncert Social Science class 7 solutions PDF and Social Science ncert class 7 PDF solutions with latest modifications and as per the latest CBSE syllabus are only available in myCBSEguide.
CBSE app for Class 7
To download NCERT Solutions for class 7 Social Science, Computer Science, Hindi , English, Maths Science do check myCBSEguide app or website. myCBSEguide provides sample papers with solution, test papers for chapter-wise practice, NCERT solutions, NCERT Exemplar solutions, quick revision notes for ready reference, CBSE guess papers and CBSE important question papers. Sample Paper all are made available through the best app for CBSE students and myCBSEguide website.
---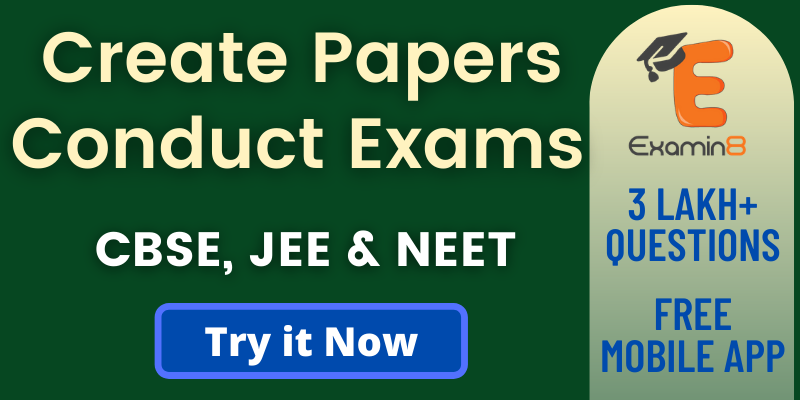 ---