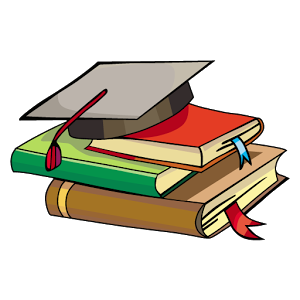 myCBSEguide App
CBSE, NCERT, JEE Main, NEET-UG, NDA, Exam Papers, Question Bank, NCERT Solutions, Exemplars, Revision Notes, Free Videos, MCQ Tests & more.
Install Now
NCERT Solutions for Class 3 EVS Flying High book solutions are available in PDF format for free download. These ncert book chapter wise questions and answers are very helpful for CBSE exam. CBSE recommends NCERT books and most of the questions in CBSE exam are asked from NCERT text books. Class 3 EVS chapter wise NCERT solution for Science Book all the chapters can be downloaded from our website and myCBSEguide mobile app for free.
NCERT solutions for Class 3 EVS Download as PDF
NCERT Class 3 EVS Chapter wise Solutions
Chapter 1: Poonams Day out
Chapter 2: The plant fairy
Chapter 3: Water O Water
Chapter 4: Our First School
Chapter 5: Chhotus House
Chapter 6: Foods we eat
Chapter 7: Saying without speaking
Chapter 8: Flying High
Chapter 9: Its Raining
Chapter 10: What is cooking
Chapter 11: From here to there
Chapter 12: Work we do
Chapter 13: Sharing our feelings
Chapter 14: The Story of food
Chapter 15: Making Pots
Chapter 16: Games we play
Chapter 17: Here comes a letter
Chapter 18: A House like this
Chapter 19: Our Friends Animals
Chapter 20: Drop by Drop
Chapter 21: Families can be Different
Chapter 22: Left Right
Chapter 23: A Beautiful Cloth
Chapter 24: Web of Life
NCERT Solutions for Class 3 EVS Flying High
CHAPTER -8 Class 3 EVS Flying High

1. On my head I have a crest
All say I dance the best,
Of my feathers I am proud
Before the rain I cry aloud
Ans. Peacock.
---
2. Long and grooved is my tail,
High up in the sky I sail,
I pick and eat all the mice.
The _____ is what you call me.
Ans. Eagle.
---
3. My feathers are green
My beak's red
Guava and green chilli I'm fed,
I love to copy people's voice,
And keep marking a lot of
Noise _____.
Ans. Parrot.
---
4. Black are my fathers and black is my ____
Kau-kau I do all day long
_____________.
Ans. Beak, Crow is my name.
---
5. Kooho-Koohu is my sound,
Everywhere I am found,
My sweet voice gives me fame,
______ is my name.
Ans. Cuckoo.
---
6. Dead animal I do eat,
Making places clean and neat,
High up in the ____ I fly,
Vulture is what
I'm called by.
Ans. Sky.
---
7. My beak is pink, feathers grey,
Guter Ghoo I go on all day,
In houses I make my home,
A ____ is how I'm known.
Ans. Humming.
---
8. Which of the birds mentioned in the lessons have you seen? Write their names.
Ans. Peacock, Eagle, Crow, Parrot, Owl, Vulture, Pigeon, Woodpecker.
---
9. Have you ever noticed that different birds have different types of beaks? Given here are pictures of beaks of birds. Look at them carefully. Identify the birds and write their names.
Ans.  





---
10. There are some birds which can imitate our voice. Do you know the name of any such bird? Draw its picture in your notebook, colour it and write its name.
Ans. Parrots can imitate our voice.

---
11. Other than birds, which are the other animals that can fly?
Ans. Butterfly, Honeybee and Housefly.
---
12. If you could fly like a bird where would you like to go? What else would you do?
Ans. I would like to go to all beautiful place, I would pick fruits from large trees.
---
13. What would happen if birds could not fly but only walk on their feet?
Ans. If birds could not fly, they would not be able to save themselves from other animals. It would then become easy to catch the birds.
NCERT solutions for Class 3 EVS  Chapter 8 Flying High
NCERT Solutions Class 3 EVS Flying High PDF (Download) Free from myCBSEguide app and myCBSEguide website. Ncert solution class 3 EVS includes text book solutions for CBSE Class 3 EVS have total 24 chapters. 3 EVS NCERT Solutions in PDF for free Download on our website. Ncert EVS class 3 solutions PDF Science ncert class 3 PDF solutions with latest modifications and as per the latest CBSE syllabus are only available in myCBSEguide.
NCERT Solutions for Science Class 3rd to 12th
CBSE app for Class 3
To download NCERT Solutions for class 3 EVS, Hindi ,English, Maths do check myCBSEguide app or website. myCBSEguide provides sample papers with solution, test papers for chapter-wise practice, NCERT solutions, NCERT Exemplar solutions, quick revision notes for ready reference, CBSE guess papers and CBSE important question papers. Sample Paper all are made available through the best app for CBSE students and myCBSEguide website.
---

Test Generator
Create question papers online with solution using our databank of 5,00,000+ questions and download as PDF with your own name & logo in minutes.
Create Now
---