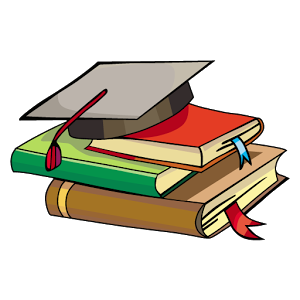 myCBSEguide App
CBSE, NCERT, JEE Main, NEET-UG, NDA, Exam Papers, Question Bank, NCERT Solutions, Exemplars, Revision Notes, Free Videos, MCQ Tests & more.
Install Now
NCERT Solutions class 12 Chemistry ElectroChemistry part 2 book solutions are available in PDF format for free download. These ncert book chapter wise questions and answers are very helpful for CBSE board exam. CBSE recommends NCERT books and most of the questions in CBSE exam are asked from NCERT textbooks. Class 12 Chemistry chapter wise NCERT solution for Chemistry part 1 and Chemistry part 2 for all the chapters can be downloaded from our website and myCBSEguide mobile app for free.
Download NCERT solutions for ElectroChemistry part 2 as PDF.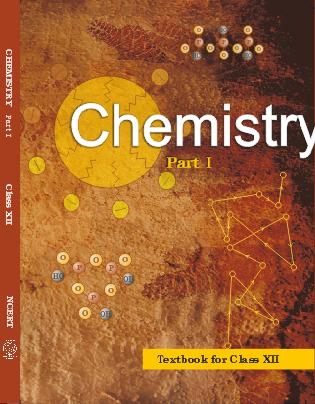 NCERT Class 12 Chemistry Chapter-wise Solutions
The Solid State
Solutions
Electrochemistry
Chemical Kinetics
Surface Chemistry
General Principles and Processes of Isolation of Elements
The p-Block Elements
The d-and f-Blocks Elements
Coordination Compounds
Haloalkanes and Haloarenes
Alcohols, Phenols and Ethers
Aldehydes, Ketones and Carboxylic Acids
Amines
Biomolecules
Polymers
16 – Chemistry in Everyday Life
CHAPTER THREE ELECTROCHEMISTRY
3.1 Electrochemical Cells
3.2 Galvanic Cells
3.3 Nernst Equation
3.4 Conductance of Electrolytic Solutions
3.5 Electrolytic Cells and Electrolysis
3.6 Batteries
3.7 Fuel Cells
3.8 Corrosion
NCERT Solutions class 12 Chemistry ElectroChemistry part 2
10. The conductivity of sodium chloride at 298 K has been determined at different concentrations and the results are given below: Concentration/M 0.001 0.010 0.020 0.050 0.100

Calculate

for all concentrations and draw a plot between

and
. Find the value of .
11. Conductivity of 0.00241 M acetic acid is

. Calculate its molar conductivity and if

for acetic acid is

, what is its dissociation constant?
12. How much charge is required for the following reductions:
(i) 1 mol of

to Al.
(ii) 1 mol of

to Cu.
(iii) 1 mol of

to

.
13. How much electricity in terms of Faraday is required to produce
(i) 20.0 g of Ca from molten

.
(ii) 40.0 g of Al from molten

.
14. How much electricity is required in coulomb for the oxidation of
(i) 1 mol of

to

.
(ii) 1 mol of FeO to

.
15. A solution of

is electrolysed between platinum electrodes using a current of 5 amperes for 20 minutes. What mass of Ni is deposited at the cathode?
16. Three electrolytic cells A,B,C containing solutions of

and

respectively are connected in series. A steady current of 1.5 amperes was passed through them until 1.45 g of silver deposited at the cathode of cell B. How long did the current flow? What mass of copper and zinc were deposited?
17. Using the standard electrode potentials given in Table 3.1, predict if the reaction between the following is feasible:
(i)

and

(ii)

and Cu(s)
(iii)

and

(iv) Ag(s) and

(v)

and

.
18. Predict the products of electrolysis in each of the following:
(i) An aqueous solution of

with silver electrodes.
(ii) An aqueous solution of

with platinum electrodes.
(iii) A dilute solution of
with platinum electrodes.
(iv) An aqueous solution of

with platinum electrodes.
NCERT Solutions Class 12 Chemistry
NCERT Solutions Class 12 Chemistry PDF (Download) Free from myCBSEguide app and myCBSEguide website. Ncert solution class 12 Chemistry includes textbook solutions from both part 1 and part 2. NCERT Solutions for CBSE Class 12 Chemistry have total 16 chapters. 12 Chemistry NCERT Solutions in PDF for free Download on our website. Ncert Chemistry class 12 solutions PDF and Chemistry ncert class 12 PDF solutions with latest modifications and as per the latest CBSE syllabus are only available in myCBSEguide NCERT Solutions class 12 Chemistry Amines part 1
CBSE app for Class 12
To download NCERT Solutions for class 12 Chemistry, Physics, Biology, History, Political Science, Economics, Geography, Computer Science, Home Science, Accountancy, Business Studies and Home Science; do check myCBSEguide app or website. myCBSEguide provides sample papers with solution, test papers for chapter-wise practice, NCERT solutions, NCERT Exemplar solutions, quick revision notes for ready reference, CBSE guess papers and CBSE important question papers. Sample Paper all are made available through the best app for CBSE students and myCBSEguide website.
---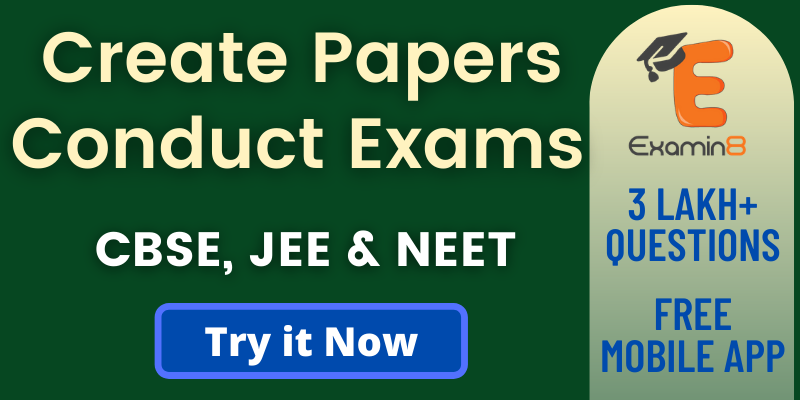 ---