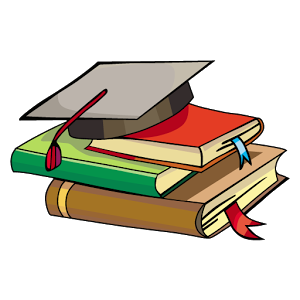 myCBSEguide App
Complete Guide for CBSE Students
NCERT Solutions, NCERT Exemplars, Revison Notes, Free Videos, CBSE Papers, MCQ Tests & more.
Download Now
Redox Reactions
1. Assign oxidation numbers to the underlined elements in each of the following species:
(a)

(b)

(c)

(d)

(e)

(f)

(g)

(h)

2. What are the oxidation numbers of the underlined elements in each of the following and how do you rationalise your results?
(a)

3. Justify that the following reactions are redox reactions:
(a)
(b

(c)

(d)

(e)
4. Fluorine reacts with ice and results in the change:

Justify that this reaction is a redox reaction.
5. Calculate the oxidation number of sulphur, chromium and nitrogen in
,

. Suggest structure of these compounds. Count for the fallacy.
6. Write the formulae for the following compounds:
(a) Mercury(II) chloride
(b) Nickel(II) sulphate
(c) Tin(IV) oxide
(d) Thallium(I) sulphate
(e) Iron(III) sulphate
(f) Chromium(III) oxide

7. Suggest a list of the substances where carbon can exhibit oxidation states from -4 to +4 and nitrogen from -3 to +5.
8. While sulphur dioxide and hydrogen peroxide can act as oxidising as well as reducing agents in their reactions, ozone and nitric acid act only as oxidants. Why?
9. Consider the reactions:
(a)

(b)

Why it is more appropriate to write these reactions as:
(a)

(b)

Also suggest a technique to investigate the path of the above (a) and (b) redox reactions.
10. The compound
is an unstable compound. However, if formed, the compound acts as a very strong oxidizing agent. Why?
11. Whenever a reaction between an oxidising agent and a reducing agent is carried out, a compound of lower oxidation state is formed if the reducing agent is in excess and a compound of higher oxidation state is formed if the oxidising agent is in excess. Justify this statement giving three illustrations.
12. How do you count for the following observations?
(a) Though alkaline potassium permanganate and acidic potassium permanganate both are used as oxidants, yet in the manufacture of benzoic acid from toluene we use alcoholic potassium permanganate as an oxidant. Why? Write a balanced redox equation for the reaction.
(b) When concentrated sulphuric acid is added to an inorganic mixture containing chloride, we get colourless pungent smelling gas HCl, but if the mixture contains bromide then we get red vapour of bromine. Why?
13. Identify the substance oxidised, reduced, oxidising agent and reducing agent for each of the following reactions:
(a)

(b)

(c)

(d)

(e)

14. Consider the reactions:


Why does the same reductant, thiosulphate react differently with iodine and bromine?
15. Justify giving reactions that among halogens, fluorine is the best oxidant and among hydrohalic compounds, hydroiodic acid is the best reductant.
---

Test Generator
Create Papers with your Name & Logo
Try it Now (Free)
---