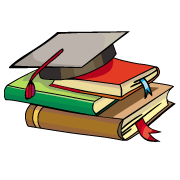 myCBSEguide App
Download the app to get CBSE Sample Papers 2023-24, NCERT Solutions (Revised), Most Important Questions, Previous Year Question Bank, Mock Tests, and Detailed Notes.
Install Now
Yes, NCERT Homework App is absolutely free. Teachers can use it to make unlimited homework assignments and worksheets completely free of cost.
How to access NCERT Homework Creator?
NCERT homework creator app is available on two modes, website and mobile app. You can access the NCERT homework maker at https://examin8.com. you can also download the Examin8 App from google playstore.
You can use this application on any device including iPhone, MacBook, Android and Windows. So, it's a very useful tool that our teachers can use on the go.
The homework app can create assignments, question banks and worksheets within minutes with your own name and logo. You can check how the homework app works here.
Creating Assignments on Homework App for Teachers
NCERT Homework App for Teachers has some great features that will definitely save you precious time. We know that NCERT is the base book in all CBSE schools. Even many state boards also follow NCERT textbooks. Obviously, you would like to ask most of the questions from NCERT books in your school exams.
Here is NCERT Homework App for Teachers that will help you a lot. You can draft unlimited homework assignments and question banks of your choice within a few minutes. The best feature of this homework app is that you get all these PDF files with your own branding. You can also add a watermark to your PDF files. This is all 100% free with no hidden charges.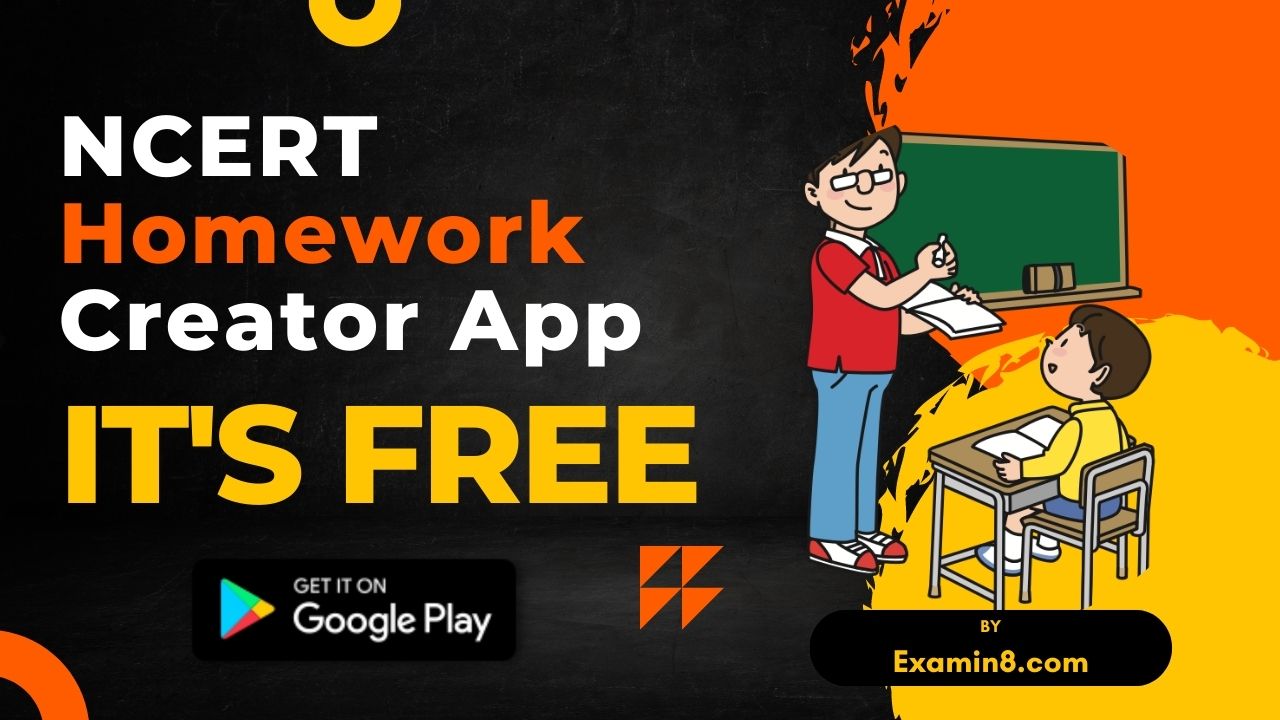 How to create Homework Assignments?
Here are the steps to follow to create the homework assignments online:
Click Start and select your class & subject
Choose "NCERT Textbook" in the source
Create question paper for free
Video Tutorial on Creating Free NCERT Assignments
Please follow this video tutorial to create 100% assignments using NCERT Homework App for Teachers.
NCERT Homework Assignment Maker
We know that assessment is as important as teaching. So, if you keep on teaching and never assess what your student has learned, you may get shocked on exam result day. That's why experts always advise formative assessment and remedial teaching.
The homework assignments are part of that process where you teach a concept to your students and then give them some questions for practice.
Free Practice Questions
As discussed, the homework creator app has thousands of questions that you can share with your students for practice. You can add your school or coaching name, address, footer, watermarks and other details into the PDF and then share it with your students. It will look well-designed and professional assignment without any payment.
So, we suggest you try the NCERT homework creator app and enjoy it for free.
Free Worksheets
The other format of the assignment is a worksheet. You can use it as DPP (daily practice paper) for your students. Now you can add any number of minimum questions (maximum 75) in a worksheet. So, if you create a DPP of only 5 questions and share it with your students daily, you can do so without any charges. So, NCERT Homework Creator gives you more power to manage your assessment needs.
Homework Creator App
Even if you are a parent and willing to create assignments for your child, our homework creator app supports you. It has quality content without any ads and distractions. The web interface is self-explanatory and you and move along without any technical knowledge.
It is the best application for teachers and tutors. You can create customized homework assignments for free. So, why are you wasting your 2-3 hours on making assignments? Just log on to https://app.examin8.com, add your name and logo, choose the subject and create unlimited worksheets and assignments absolutely free of cost.

Test Generator
Create question paper PDF and online tests with your own name & logo in minutes.
Create Now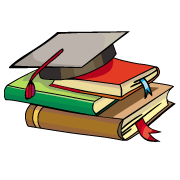 myCBSEguide
Question Bank, Mock Tests, Exam Papers, NCERT Solutions, Sample Papers, Notes
Install Now